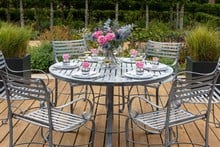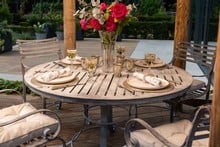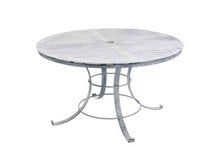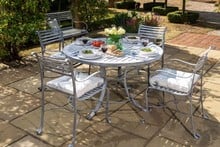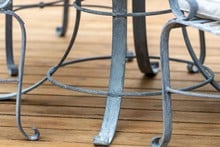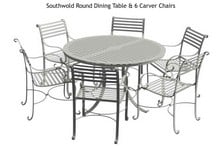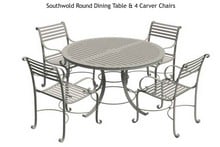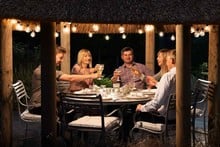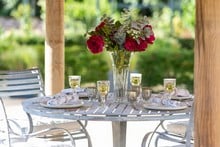 Southwold Round Dining Table 1.3m
The Round Dining Table is part of the exclusive Harrod Southwold Garden Furniture Collection, handcrafted traditional style garden furniture made from high grade steel designed for comfort and style in your outdoor space.
Read More
£19.95 Delivery
Need Convincing?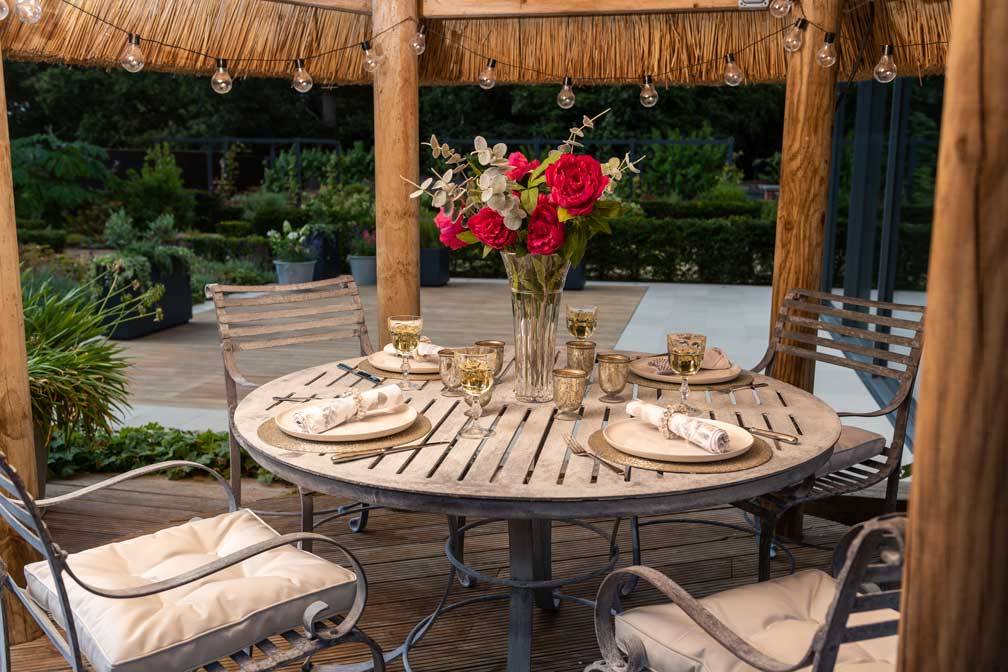 Southwold Round Table
The Round Dining Table is part of the Exclusive Harrod Southwold Garden Furniture Collection, handcrafted traditional style garden furniture made from high grade steel designed for comfort and style in your outdoor space. Inspired by traditional English blacksmith furniture, this round dining table has been carefully designed to be a robust garden table while keeping a stylish look with curved legs, scrolled feet and an attractive top design.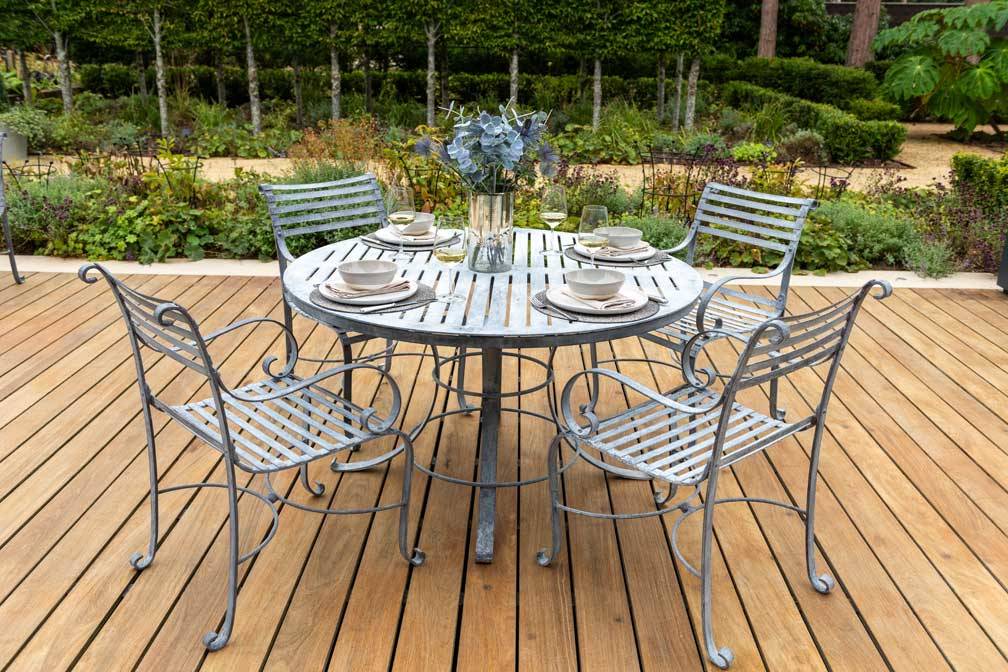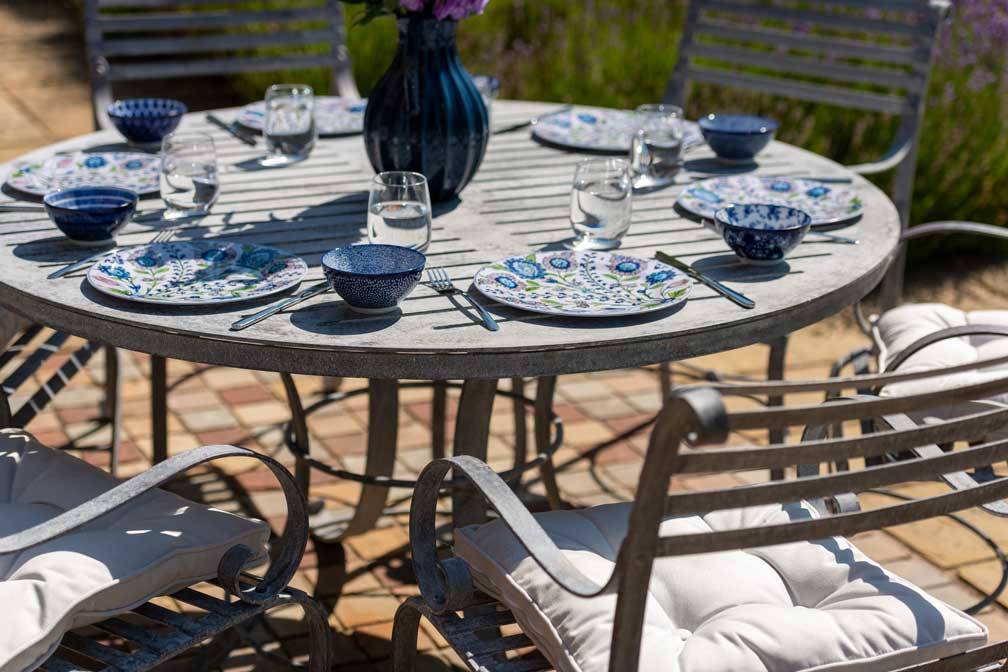 Every hand finished table has its own character...
Manufactured using high grade steel each table is chemically etched by hand after the zinc coating is applied leaving an antique finish. The joy of these hand processes means that every piece has its own character that evolves with age and improves as the product weathers. Colours can vary from light to dark grey. The finish is always varied, it is not a paint and is not intended to be completely uniform, which adds to the charm of these unique pieces.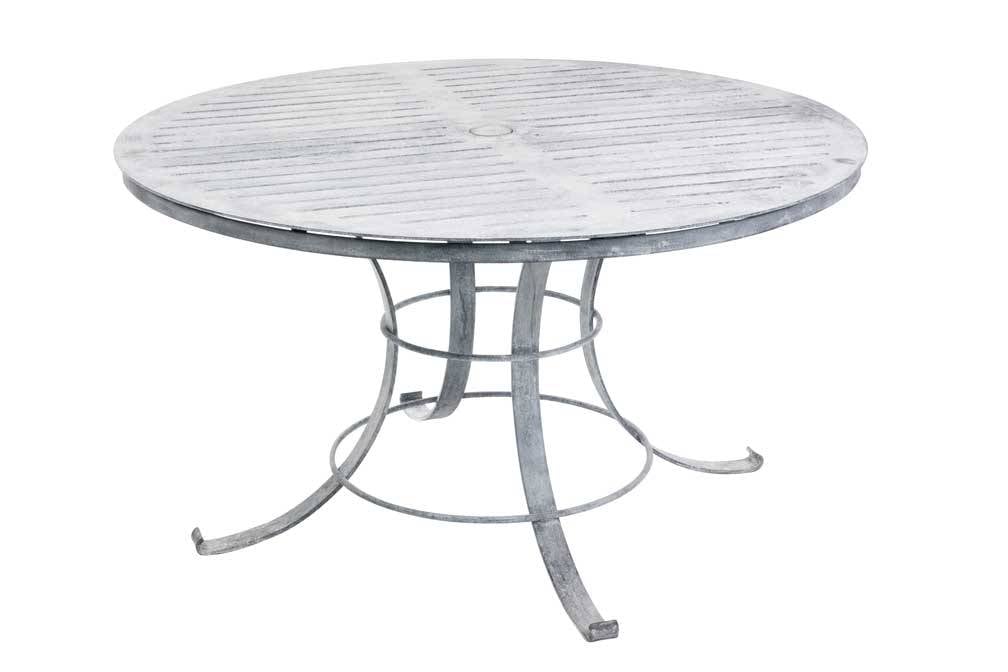 The Southwold Round Table
This round garden dining table is designed to seat up to 6 people, measuring 1.3m diameter and standing 73cm high. The Southwold Carver Chairs are a perfect addition to the table, the arms are designed to fit neatly under the Round Table.
The table is structurally guaranteed for 25 years, but our testing suggests that all the Southwold Furniture Collection can be genuinely considered as heirloom pieces that will last for generations if looked after.
23rd September 2022
Purchased the Southwold 1.3meter round dining table and 4 carver chairs set mid 2021. Having previously seen this collection at an event I was not let down when taken delivery. The quality of material, design and look of the table and chairs is exceptional. The table easily accommodates more than 4 people. The carver chairs are very comfortable even without the seat cushions which we had also purchased. The dining set really sets off our patio and we never get tired of its look. Having loved the table set ,we purchased two different design Obelisks to enhance our garden. Great customer service from start to finish and delivery spot on. Thanks P Johnson. Middlesbrough
Southwold Round Garden Dining Table
Southwold Round Garden Dining Table (Table only chairs available separately)
Measures 1.3m Diameter x 73cm High - 66mm umbrella hole with bung supplied
Weight 75kg
25 Year Structural Guarantee
Handcrafted and finished using high grade steel
Attractive curved legs, scrolled feet and top design
Hot dipped galvanised then hand dressed for exceptional corrosion protection
Please allow 4 weeks for delivery
Full instructions supplied