Sneeboer Royal Dutch Hoe
£4.95 P&P
The Sneeboer Royal Dutch Hoe is a unique garden hoe, designed in Sneeboer's centenary year, with innovative teeth on the front of the blade, hook on the reverse and specially designed handle for outstanding performance.
Read More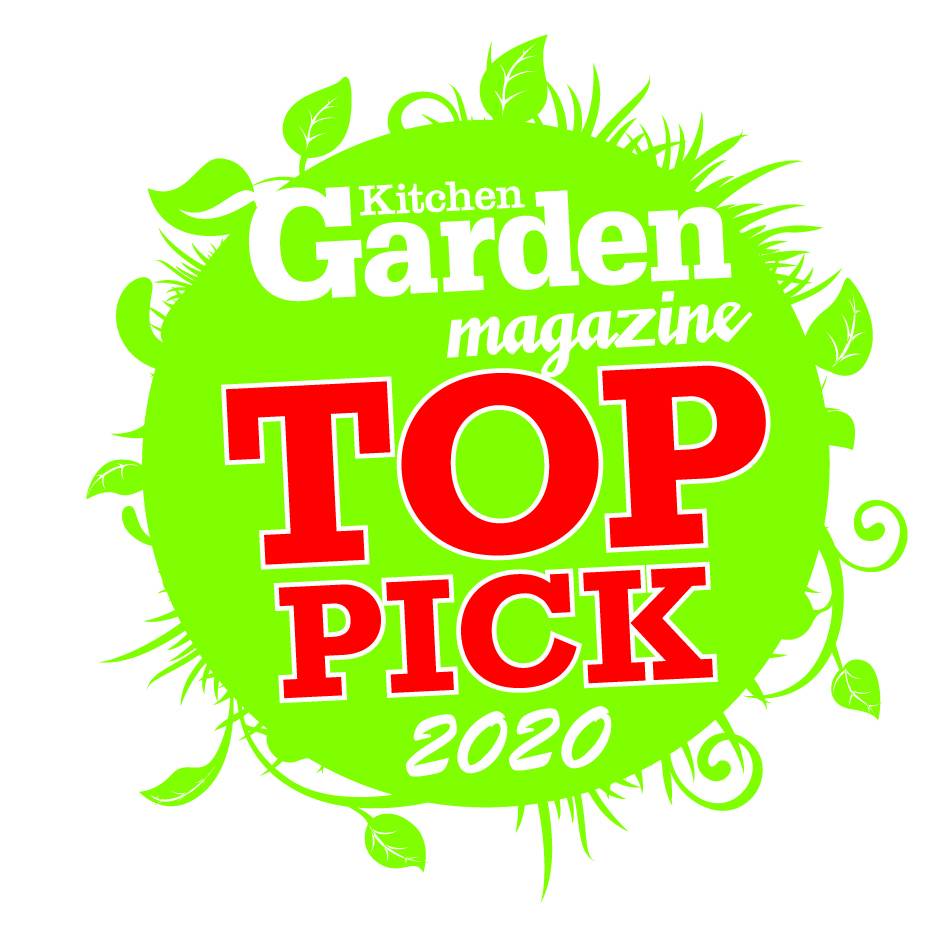 AWARDED KITCHEN GARDEN MAGAZINE TOP PICK 2020
The Sneeboer Royal Dutch Hoe is a unique garden hoe, designed in Sneeboer's centenary year, with innovative teeth on the front of the blade, hook on the reverse and specially designed handle for outstanding performance.
The teeth on the blade increase the surface of the blade by 35% and also concentrate the energy making entry into the soil, especially when compacted, much easier. The sharp points also enable precision removal of weeds when they are close to other plants.
The hook on the reverse side of the blade will eliminate the weeds on the "pull" stroke. Larger weeds can be easily pulled back so they can be picked up.
The handle adds to the precision and prevents blistering to the palm of the hand. Due to the special handgrip the "pushing" pressure is uniformly distributed over the entire hand.
Not only does the Royal Dutch Hoe have all these innovative features, but it only weighs 900g, making it lighter than the standard dutch hoe and easier to use and manoeuvre.
Royal Dutch Hoe - Shortlisted for RHS Chelsea Flower Show Product of the Year 2013
Innovative Teeth on blade
Increased surface area
Easier to push into soil
Teeth enable precision weed removal
Hook on reverse of blade to eliminate weeds on 'pull' stroke
Specially designed handle to distribute pressure across entire hand
Designed in Sneeboer's centenary year
Overall Length 165cm
Head Width 12.5cm / Head Length 12cm
Weight 950g
Steelwork carries a 10 year guarantee
Handle carries a 1 year guarantee
7th February 2018
Royal Dutch Hoe performs as stated and is very comfortable to use. I can reach the back of the border and the extra little handle makes the hoe very accurate to work with.
27th December 2017
purchased for my son as a xmas gift to use on his new allotment!
What The Press Say
---
BBC Gardeners World
March 2020
Dutch Hoes on Test
'Best Buy' 5***** |Toothed blade cuts effortlessly and smoothly |Long shaft is kind to back |Handle is a joy to use |Light |Built to last
---
Grow Your Own
January 2020
Pick of the Crop - Plot Planning
Royal Dutch Hoe - This super-handy dutch hoe is designed so that you can work and walk backwards, dragging the hoe behind you in order to leave a fine tilth without footprints! The long handle also reduces back pain.
---