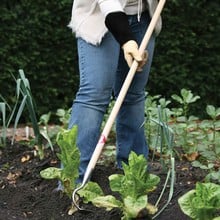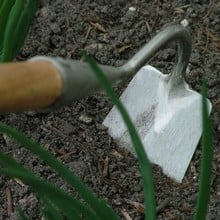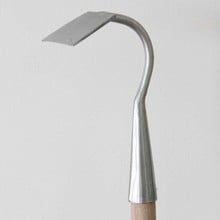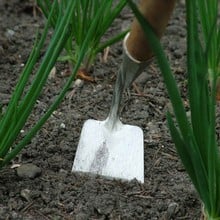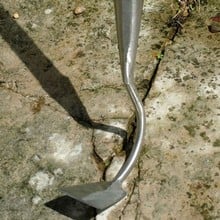 Sneeboer Long Handled Hoe
£4.95 P&P
This Sneeboer Long Handled Hoe has so many uses (combining the accuracy of a hand tool with the reach of a full sized hoe) we are sure that it will become a firm favourite in your garden.
Read More
3 Working
day despatch
This Sneeboer Long Handled Hoe has so many uses (combining the accuracy of a hand tool with the reach of a full sized hoe) we are sure that it will become a firm favourite in your garden.
Sneeboer Long Handled Hoe combines the accuracy of a hand tool with the reach of a full sized hoe
The extremely manoeuvrable blade measures a mere 6cm in width and is 5cm deep
Small but perfectly formed enough to negotiate densely planted crops such as onions and carrots
Gives a high level of dexterity in crowded borders
Solid ash handle measures 113cm
Overall length of long handled hand hoe is 130cm
Steelwork carries a 10 year guarantee
Handle carries a 1 year guarantee
13th May 2017
This dainty looking tool is fantastic at getting in and around plants for weeding, great at bashing up clods and good for making rows for planting. It is lightweight and has sharp edges to really break through the soil.As it is small I wouldn't recommend it for larger areas but in general it is my favourite tool.Its design does look very basic however I have decided I like this because it lives in my allotment shed so hopefully any thieves won't realise it is my most expensive and favourite tool!
9th March 2012
I came across this when looking for something to weed my deep borders. After reading the reviews I couldn't believe that anything could be that good, but now I have one I have to agree that this is a great little tool. It easily reaches into my borders and is a great size for moving around between plants. Better still, it zips up and down the rows in my veg patch reducing weeding time dramatically! A bit expensive maybe but well made and should last years so I think it's worth every penny!
What The Press Say
---
Grow Your Own
2011-11-03
Green Gardener
Featured Product
---