Sedum spectabile Brilliant
£9.95 P&P
Sedum spectabile Brilliant commonly known as Ice plant, has broad flat heads of tiny, bright pink flowers held on strong stems with flesh pale green leaves.
Read More
Sedum spectabile Brilliant commonly known as Ice plant, has broad flat heads of tiny, bright pink flowers held on strong stems with flesh pale green leaves.
Clump-forming perennial with upright, unbranched, green stems producing flowers to 1cm (½in) across with prominent stamens in dense, flat cymes to 15cm (6in) across.
Very hardy - Hardy in the severest continental climates including exposed upland locations in the UK. Plant can withstand temperatures below -20°C (-4°F)
Herbaceous - Early in the year, typically January till end of March, herbaceous plants might be supplied in 9cm pots to ensure timely despatch.
Harmful if eaten - These will give you an upset tummy, so please don't eat any of these. May cause skin allergy or irritant, having skin or eye contact with these plants could result in an allergic reaction, burning or rash.
Sedum spectabile Brilliant (Ice Plant)
Attractive to bees, butterflies and hoverflies
Height - 45cm (18in)
Spread - 45cm (18in)
Prefers Full Sun
Neutral to Alkaline Soil
Suits well drained, poor to moderately fertile soil
Star-shaped pink flowers August to October
Supplied in a 1.5 - 2 litre pot
Available as single or pack of 3
Allow 7 - 14 days for delivery
To support Sedum spectabile we recommend the Short Circular Plant Support:-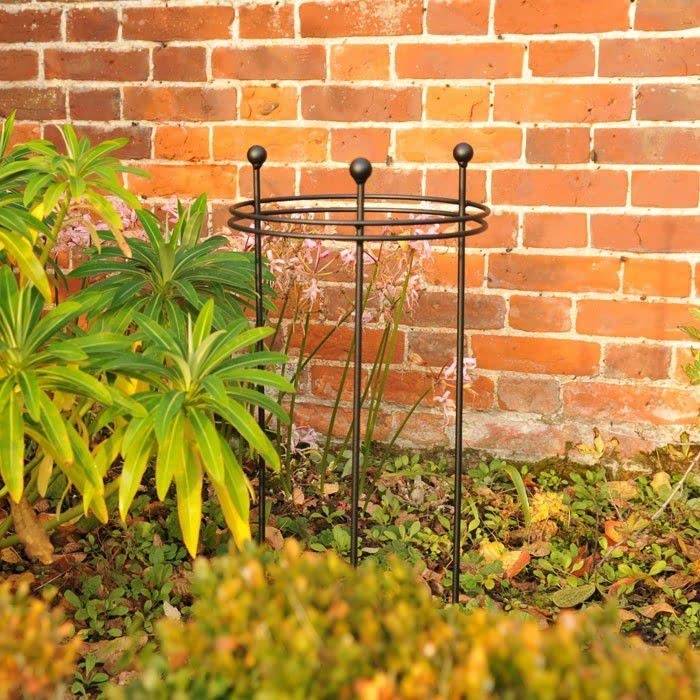 Short Circular Plant Support - Matt Black