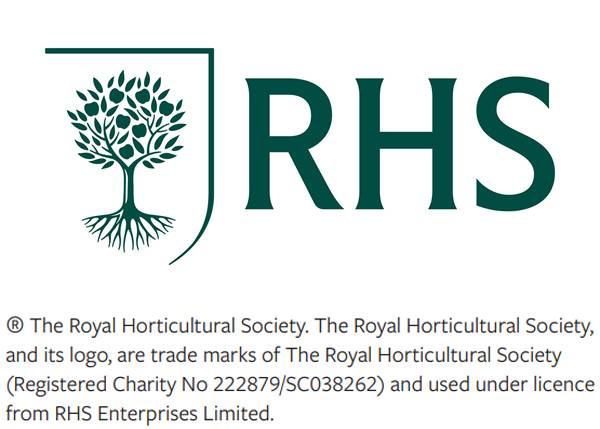 *SPECIAL OFFER*
SAVE 10% WHEN YOU BUY 2 OR MORE OF THE SAME SIZE SUPPORT (DISCOUNT APPLIED AT BASKET)
The plant supports are perfect for showy heads, preventing stems from being snapped by the wind or flopping under their own weight, whilst keeping them from falling onto paths or straying into other plants. If left in place during winter months they are extremely useful for indicating where dormant plants will emerge the following season.
Exclusively designed and made by us in the UK, these quality plant supports use solid 8mm gauge round steel rods for the legs and 6mm for the rings. Available in 2 diameters (30cm and 45cm) and 2 heights (40cm or 60cm) the plant supports are designed to be pushed 10-20cm into the ground for stability and depending on the required height for the plant.
These stunning supports have a classic matt black powder coated finish for a long lasting weatherproof finish and come with a 5 YEAR STUCTURAL GUARANTEE.
Short Circular Plant Supports ideal for herbs, campanulas, agapanthus, shrub roses, hollyhocks & foxgloves.
Available in 2 heights & 2 diameters - designed to be pushed 10-20cm into the ground depending on the plant being supported.
30cm & 45cm diameter circular plant supports have 3 legs.
Heights are from the bottom of the feet to the top ring.
Matt Black Powder coated finish.
5 Year Structural Guarantee.
RHS Endorsed
Suitable for a wide range of plants including campanulas, agapanthus, shrub roses, dahlias, delphiniums, foxgloves and more
8mm gauge steel rods for legs, 6mm gauge steel rods for rings.
Exclusive - Designed & Manufactured by us in the UK
10th October 2020
I have bought very many of the Harrod garden restraints and find they work really well. Best of all, leaving them in place during winter, I know where plants are and don't dig into them when planting in the spring. They always look good .
24th November 2019
Very quick delivery. The product is just what I've been looking for. Looks perfect
4th June 2019
Over the years I have bought many plant supports from HH and all of them are still in place and look good. I use them all year round as they still have a purpose during the winter when its windy, especially for roses. I can also be sure that I don't damage bulbs planted nearby. I was delighted to see that the last ones I bought were packaged with cane tops on the legs which for me was perfect as packaging was extremely difficult, particularly with a significant visual loss and arthritis in hands. Thank you for excellent designs..