Did you experience problems with your runner bean crops this year? That was certainly the case in Stephanie's Kitchen Garden this summer with poor pod set the main bone of contention. Here's what Stephanie herself had to say on the matter in her latest Kitchen Garden update...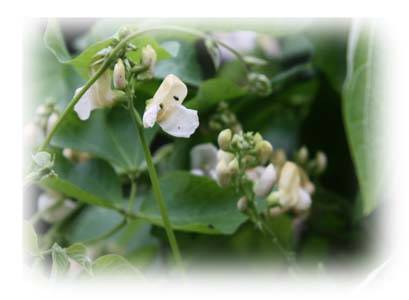 Another kitchen garden crop furrowing my brow this summer has been the runner and French beans. There's no question that the Runner Bean Support Frame, festooned with red flowers and lush green foliage is the focal point of my kitchen garden – except we're not enjoying a kitchen garden bean feast this summer by any means! The all-important beans have failed to turn up at the party and my harvests have been sporadic at best – but what's the reason?

I'm convinced that the desert-like conditions earlier on in the summer, combined with the worrying lack of bees I've reported in previous updates, has led to a really poor period of pod setting and it's only really now that temperatures have cooled off and we've 'enjoyed' some summer holiday rain, that the abundance of red flowers have developed into tiny beans.

Stephanie's Kitchen Garden trainee horticulturist Courtney has been regular attaching a sprinkler to the hose and giving the beans a good drink but I'm sure a soaker hose installed for the summer and delivering water to the soil and roots would have boosted the bean crop even more, and I'll certainly be introducing this very effective watering solution in 2011.

Like the beans, if you're thirsty for more information on why pods fail to set, you could do a lot worse than visit our Ask the Expert section. Maybe the advice of our horticulturist will help your runners romp away next summer!