There are two good reasons for East Anglian gardeners to make their way to the Royal Norfolk Show next week - both our very own horticulturist and photographer Martin Fiddes and pest control expert Julian Ives will be in attendance!

But you'll have to look hard to find them both - Martin will be in his alternative guise of a Master Composter on the Norfolk County Council stand whilst the science section of the Easton College display is where pest guru Julian will be appearing.

Martin will be helping to spread the home composting word and will be complimenting the Master Composter line-up on the stand, a course which is run jointly by NCC and Garden Organic, the country's leading charitable organic gardening organisation. You can find out all about recycling, composting at home and how composting can benefit you, your garden and the environment in general. The kids will love finding out what lives in a compost bin too!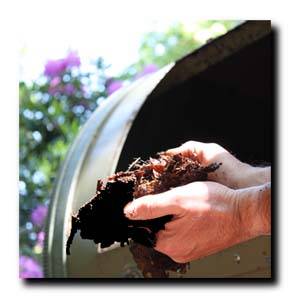 But you'll have to be quick - Martin's only on the stand on Wednesday morning so make that your first port of call if you want to quiz him!

And if a hiveful of bumblebees is more your thing, then head to the Easton College display where Julian will be accompanying around 100 of these extraordinary garden pollinators. He'll be explaining just how beneficial these indigenous UK bees are to the garden and can answer all your questions on bees' lifecycle, setting up the colony and anything bee or garden pest-related you can think of!

In excess of 50,000 visitors are expected to descend on the Norfolk Showground over the two days the show takes place - Wednesday June 29th and Thursday the 30th - at the very well appointed and easily accessible Norwich venue. The Norfolk Show is the largest two day agricultural show in the country and showgoers can expect to see - in addition to Martin and Julian - livestock, farm machinery and local produce.