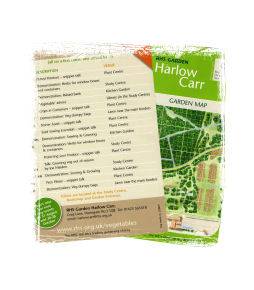 I promised to keep you updated with any more horticulturally-based road trips I've got scheduled - and hot on the heels of my Exeter jaunt, I'm getting behind the wheel again!

I'm heading in a completely diffrent direction to my Devon expedition this time, as my destination is the RHS garden at Harlow Carr, near Harrogate in North Yorkshire. Wednesday April 11th sees the garden hold it's latest Kitchen Garden Sowing and Growing Event, when the spotlight is firmly on growing veg.

As I've said before, we've been working closely with the RHS for a number of years and I'll be promoting our Timber Raised Beds at the event - we supplied Harlow Carr with numerous products recently and the raised beds in particular created a lot of interest at the last 'Veg Event' back in February.

I'll fill you in with all the details on my return and who knows, I might see some of you there!