Although all eyes are currently on the Royal Horticultural Society's Tatton Park Flower Show, it's the preceeding Hampton Court event that we're focusing on - understandable as many of our products attracted hoardes of visitors to the showpiece Edible Garden.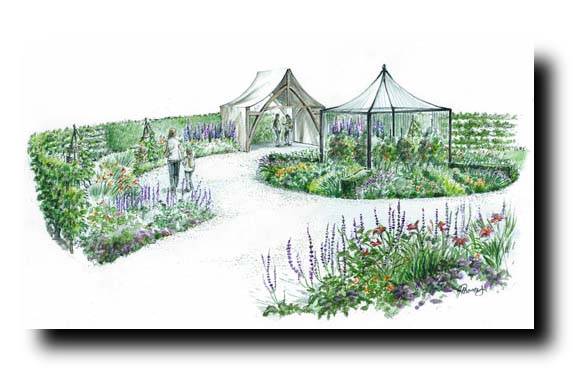 The stunning garden - designed by the award-winning duo of Jon Wheatley and Anita Foy - featured a bespoke circular Decorative Steel Fruit Cage, Manger Planters, Timber Raised Beds and one of our brand new Garden Arches, all products developed and manufactured in our Suffolk factory.

The Edible Garden also caught the attention of Daily Express property editor Andrea Watson and her piece in the homes and gardens section of the tabloid's July 15th edition featured the exhibit, and paid tribute to our contribution in the form of pest protection with our netting in particular proving popular.

But don't take our word for it! Simply click on the image to the right to access an easy-to-read downloadable PDF of the Express article and find out for yourself the story of this incredible display.

And it's not the first time we've appeared in the Express - our horticulturist Martin Fiddes had a piece on successful herb seed sowing published earlier this year!