With the 85th Chelsea Flower Show now just a memory, there's just enough time to look backwards and reflect before the next RHS show - with Hampton Court Palace in south west London the venue, writes Martin Fiddes.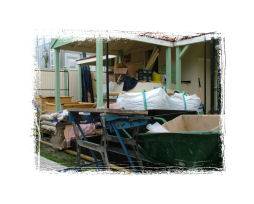 But lets's go back to the 5 days in May when the 11 acres of the Royal Hospital grounds in up-market Chelsea were taken over by 157,000 visitors and millions of plants. The Chelsea Flower Show is a huge event, the biggest on the horticultural calendar, and I've been lucky enough this year to see the contrast between before and during the show.

The facts from the 2007 show are astonishing; over 600 exhibitors, with some flying in from all corners of the world; 50 gardens and 100 floral displays painstakingly created; 800 people working for almost a month to build the show; and a staggering (literally!) 8,000 bottles of champagne are consumed!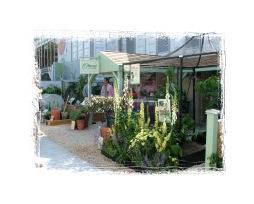 And of course there are the winners and losers.
The prestige of a Chelsea Gold Medal is huge and can often make a career, let alone going some way to justifying the efforts of those involved. Gold medal winners in the Show Gardens catergory this year included Bradstone (which also scooped Best Show Garden), Cancer Reasearch UK and Fetzer Vineyards, whilst household names such as Chris Beardshaw and Diarmuid Gavin had to be content with a Silver Gilt each - Chris did however win the BBC viewers vote by an overwhelming margin.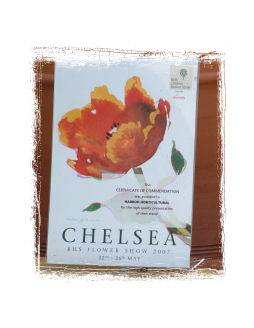 But what of the Harrod Horticultural stand, nicely situated at 37 Pavilion Way? We're not in the running for any Gold medals, but we were awarded the highest honour our display could gain - a Certificate of Commendation for the high quality presentation of our stand. This, coupled with the many positive comments from the thousands who visited the stand to browse and buy, marks Chelsea 2007 down as being very successful.

As contractors prepare to lay 7,000 sqm of turf to return the Royal Hospital site to normality, all eyes turn to Hampton Court for the next RHS show - for 6 days in July (3rd through to 8th), the grounds of Hampton Court Palace will become a glorious mass of plants and gardeners!