The Customer Services Team have been really busy over the last week, with orders really picking up as the weather warms up a bit - looks like Spring is finally here!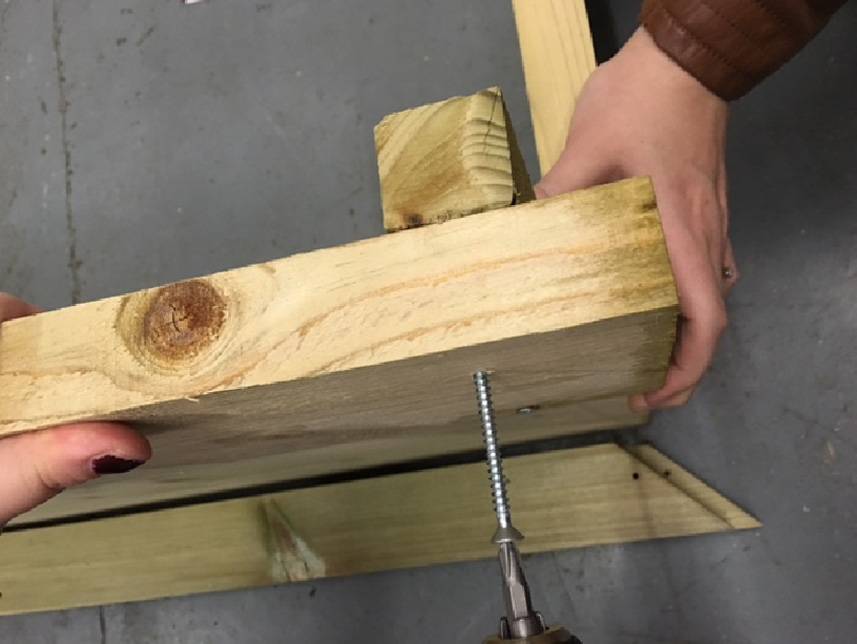 Although we haven't had as much time as we would like over the last week to spend in the greenhouse or garden at Harrod Horticultural HQ, we did manage to find time earlier today for some of the Customer Services team to finish assembling one of our Standard Wooden Raised Beds.
Last week we managed to get the first tier of the raised bed together, but there was 2 more levels to go and the capping to put in place before the bed was finished.
Once again the team were grateful for the electric screwdriver and after organising the remaining planks they set to work.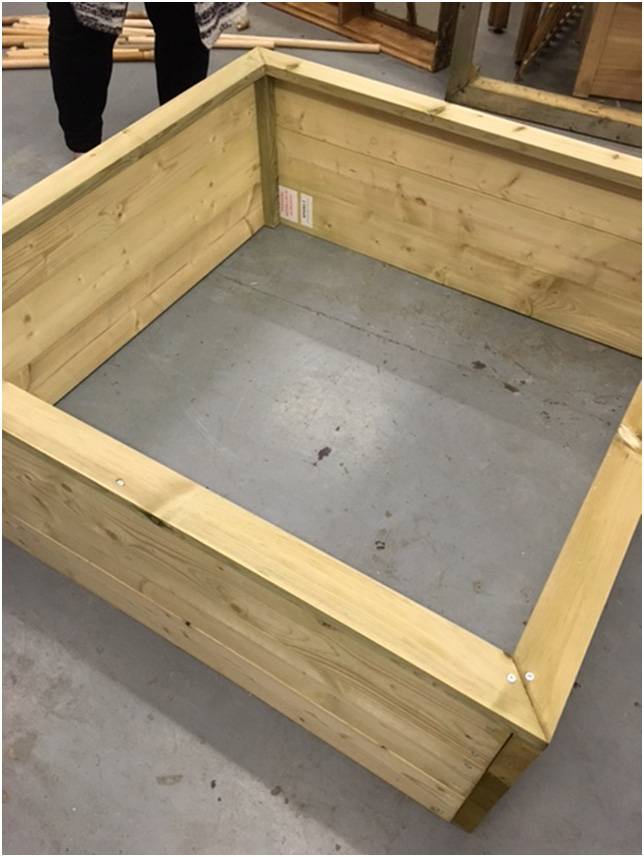 The planks screw easily to the corner posts with the pilot holes making it a great deal easier. As each layer is added the bed becomes more solid and they quickly got the remaining planks into place.
Once all the planks had been assembled it was then a case of turning the bed over so that the nice flat edge that was on the floor is now the top of the raised bed and makes it easy to fix the capping.
The capping is cut at 45o in each corner and fits neatly together along the top edge of the wooden raised bed. The outside edge of the capping lines up neatly with the outside of the bed for a flush finish. The capping is then srewed fimly into place.
With the raised bed finished all we have to do now is decide the best place to site it in Harrod HQ garden, fill with soil and get it planted up. The team are keen to see how much we manage to grow in this 4ft x 4ft Standard Raised Bed over the coming months.
Happy Gardening!