Garden writers and journalists will be punching the Norfolk postcode of Harrod Horticultural's Kitchen Garden into their sat-navs on Wednesday as the second Press Day takes place.

Following the same tried, trusted and extremely popular formula used last year - the inaugural event - the invited members of the gardening media will be invited to view and comment on the new products the company have in the pipeline, treated to a guided tour of the Kitchen Garden by new gardener Lynn and will also enjoy a talk from multi-gold medal RHS Chelsea and Hampton Court Flower Show garden designer Anita Foy.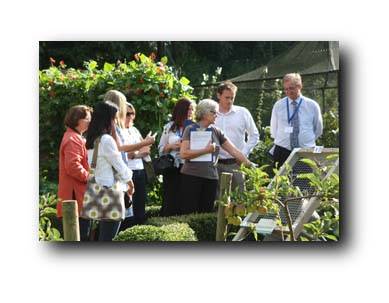 The writers and journalists will also get more of an insight into what the Lowestoft-based mail order company do, with innovation and manufacturing very much to forefront and Media and New Product Marketing Assistant and Harrod Horticultural press contact Victoria Myhill will be on hand to answer any questions from the floor.

With Harrod Horticultural constantly in the media limelight - Diploma-qualified horticulturist Martin Fiddes writes the company press releases and some of his work has been published in the Daily Express - the 2011 Press Day at the Kitchen Garden promises to be a very rewarding experience.