The 2m x 2m Popadome Crop protection system with Butterfly Netting offers protection throughout the year with the addition of a Fleece, Polythene and Insect Mesh Covers perfect for protecting your crops from all manner of garden pests. Can be used either singly or in multiple arrangements for larger areas. Also available the New Popadome Crop Protection Tunnel great for protecting everything from newly seeded lawns to full grown plants.
*SPECIAL OFFER - Buy 2 x Popadomes and receive 3 Free Covers (Fleece, Polythene and Insect Mesh)
Select GNE-114 in the drop down menu
Popadome Frame and Butterfly Netting product features: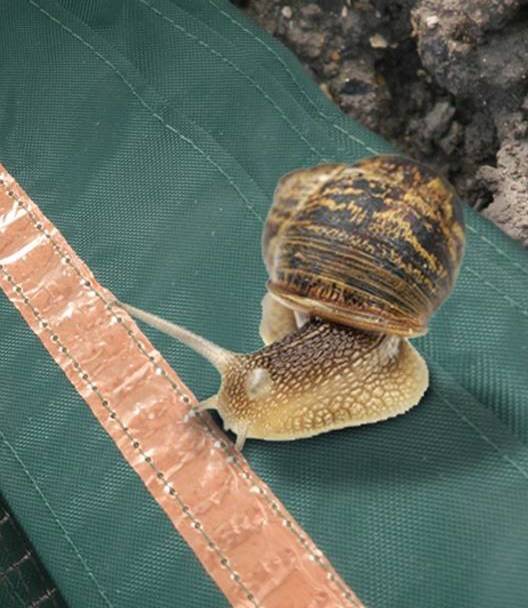 Ground coverage 2m x 2m
2m high giving plenty of growing room for your plants
Easily assembled using fibreglass poles
Very lightweight and easy to put in place and relocate
Made from UV treated materials
Easy access zip with fold back netting either side
Anchors securely to the ground with 8″ pegs included
A sewn copper strip along the base line of all four sides deters slugs and snails
Fine black butterfly netting (10mm) blocks access to birds and butterflies and other small animals
Coarse enough netting to allow access for pollinating insects
Comes in handy carry case for easy and safe storage when not required
Popadome Frame weighs just 2.5kg
We advise taking popadomes down during high winds or heavy snow as the excessive wind or weight of the snow can damage the frame
Optional Covers also available:
Fleece Cover Only
This heavy duty fleece cover is light enough to be placed easily over your Popadome Frame and protects your plants against frost and stops wind, hail, birds and insects damaging your plants. Made from strong spun bonded 60gsm permeable fleece which is tear resistant and UV stabilised for long life, it will help to warm up the soil for earlier harvesting of crops and protects against freezing temperatures. A zipper is incorporated in the design which lines up with the main Popadome Frame zipper, ensuring easy access to the protected growing area.
Polyethylene Cloche Cover Only
Protect young seedlings and established plants from frost with the addition of a heavy duty Polyethylene Cover which fits snugly on top of the Popadome Frame (above) and acts as a mini greenhouse or cloche to keep the plants in a warmer environment. Made from UV stabilised heavy duty polyethylene, it incorporates a zipper in the design which lines up with the main Popadome Frame zipper, ensuring easy access to the protected growing area.

Insect Mesh Cover Only
A superb solution for the protection of your plants from smaller flying insects, this insect mesh netting cover fits easily over the top of the Popadome Frame (above). The fine 50gsm insect netting is made from 1mm mesh and stops pests such as carrot fly and cabbage root fly from damaging your plants. A zipper is incorporated in the design which lines up with the main Popadome Frame zipper, ensuring easy access to the protected growing area.
16th November 2023
I think it really needs two people to set this up. I damaged the fabric with the poles trying to do it on my own. Skirt of the pops dome not quite flush with the ground.
18th August 2023
I was tired of making cloches out of bits of water pipe that looked awful and kept collapsing, so I got two of these with all the covers and I'm so glad it did, they are fantastic! I found putting the first one up a bit tricky as you need a lot of space but once the fibre glass poles got over half way in it became easy. It looks very smart and is a great design it was easy to position and peg down but I'd advise getting the ground as level as possible so it's snug to the soil. Pegging it down was a breeze. The zipper door is marvellous and makes weeding, watering etc very easy. We have had windy weather and my plot gets a direct hit, but the dome has remained solid in position.. I expect it will be easier to put up the second one now I've done one. I am very pleased with my purchase. I think them excellent value especially as the two bundle with all the covers and will be getting more in due course. They are very well made and thought out . I'm glad I've abandoned my ugly diy collapsing hard to weed cloches (which were still costly in terms of materials to make them) for these,. They look great and are perfect for the job. I'm using them for brassicas ,which would be pecked to pieces by pigeons if grown uncovered.. If you'e thinking about it, don't hesitate to get some they are brilliant!