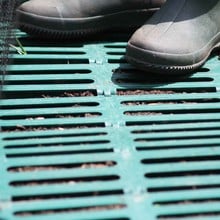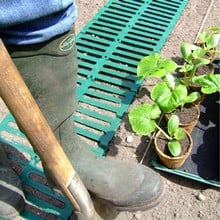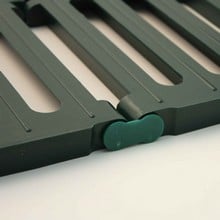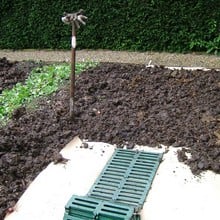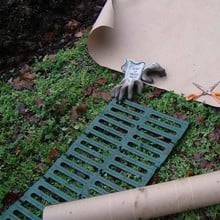 Plastic Garden Tracks
£5.95 P&P
These tough Plastic Garden Tracks create an instant 3m long, 39cm wide movable pathway which is bound to come in useful around the garden or on the allotment.
Read More
These tough Plastic Garden Tracks create an instant 3m long, 39cm wide movable pathway which is bound to come in useful around the garden or on the allotment.
BUY PACK OF 2 & SAVE £3!
The tracks are made from tough, weatherproof, injection moulded plastic and are ideal for working on lawns, gravel, flower beds and allotment plots without compacting or damaging the soil. The tracks make great footpaths and are also perfect for using with wheelbarrows to make it easier to manoeuvre over uneven or muddy ground.
Plastic Garden Track made from tough and weatherproof injection moulded plastic
Measures 39cm wide and 3 metres long
Packs away flat for easy storage
The track enables you to work on lawns, gravel or beds without compacting or damaging the soil
Supplied with two extra linking clips, allowing additional garden tracks to be joined lengthways
20th May 2018
Excellent product, which does exactly what it is intended to do. Needs strong hands to assemble it, so hard if you older. Roll it up and hoe where it has been standing if you are leaving it down as a pathway beside a row of beans or sweet peas, as weeds will grow into the spaces. Excellent in all seasons
18th February 2017
Happy with this item and maybe get some more
What The Press Say
---
Kitchen Garden
March 2009
What To Buy
Getting a wheelbarrow across your plot can sometimes be difficult if the soil is soft but using a Garden Track helps. The track is made of weatherproof injection-moulded plastic. A wooden version of the track is also available. The Garden Track would also be ideal for creating a path down the centre of your greenhouse, polytunnel or fruit cage.
---