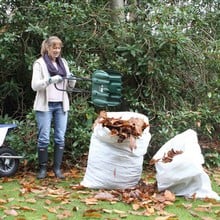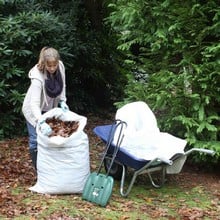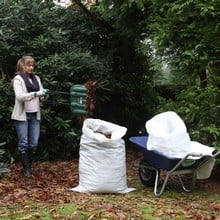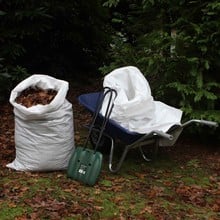 Jumbo Garden Tidy Bags (pack of 5)
£5.95 P&P
Size:
40cm x 40cm x 150cm
These Jumbo Garden Tidy Bags will prove invaluable in the garden when clearing up leaves, collecting the clippings from pruning, emptying the compost bin and are ideal for numerous other gardening jobs.
Read More
These Jumbo Garden Tidy Bags will prove invaluable in the garden when clearing up leaves, collecting the clippings from pruning, emptying the compost bin and are ideal for numerous other gardening jobs.

If there's a trip to be made to the garden centre, they fit neatly into the boot of the car where they can provide protection, keep the plants upright and the boot clean.
Made from durable polypropylene
Measures 40cm x 40cm x 150cm when opened
Supplied in a pack of five
Be the first to write a review for this product.