As regular vistors to this blog will know, I'm a great fan of Country Living Magazine. It's mainly because of the excellent articles and features they produce on gardening, and the May edition, which has just found it's way into my possession, is no different.

In fact, this month's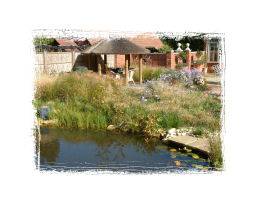 magazine is of extra interest as it contains a 30 page garden special, including a feature by gold medal winning garden designer and writer Tom Hoblyn, along with Country Living's Garden Editor, Stephanie Donaldson.

Their piece centres on the benefits that introducing plant support structures, such as wigwams, obelisks and arches, can bring to your garden - from the obvious support they give to climbing plants to the decorative, architectural and design windows they open.

I've been lucky enough to work with Tom at first hand - he designed and help construct some of the landscaped gardens adjacent to the Harrod Horticultural Kitchen Garden - and I was impressed with his knowledge and planting plans. However, he did leave Head Gardener Dave and myself to plant out 4 pleached hornbeam trees in 110 litre pots on our own!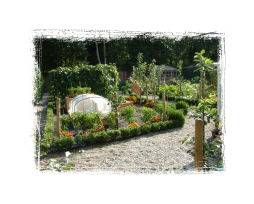 But don't make the mistake of thinking that it's only flowering plants and borders which need extra support - I've used various wigwams, obelisks and frames in the Kitchen Garden for climbing vegetables such as peas, cucumbers and runner beans to good effect.

Patio or potted climbing plants can also enjoy the help of our unique air balloon, egg and bay tree shaped ornamental structures, made from heavy duty solid steel with a crack and flake free wrought black finish.

Perhaps this spring could be the time you introduce some height and different eyelines to the garden - you've got a supporting role to play!