This month we were fortunate enough to catch up with the wonderful Anna Greenland!
Suffolk based Anna Greenland is an organic grower and very highly respected within her field. After retiring from her role in the fashion industry, Anna has worked in a variety of prestigious venues around the country including Raymond Blanc's Le Manoir.

Anna Greenland
How did you first get into gardening and was it a household hobby growing up?
I had worked in fashion and trained as a journalist in my early career before heading into gardening! My mum and grandmother are great gardeners so it's in my bones, but it wasn't until I had my own garden in Cornwall in my mid-twenties that I caught the bug. I was working in Jamie Oliver's restaurant as a waitress at the time and was bowled over by the beautiful produce coming into the kitchens - I decided I wanted to make growing professionally my life! I had always loved food and was heavily influenced by my Dad who was a brilliant home cook. Most childhood holidays were spent in France, visiting the vibrant markets and sampling local food. For me growing food brings together the things I love - being in the great outdoors, surrounded by plants and eating!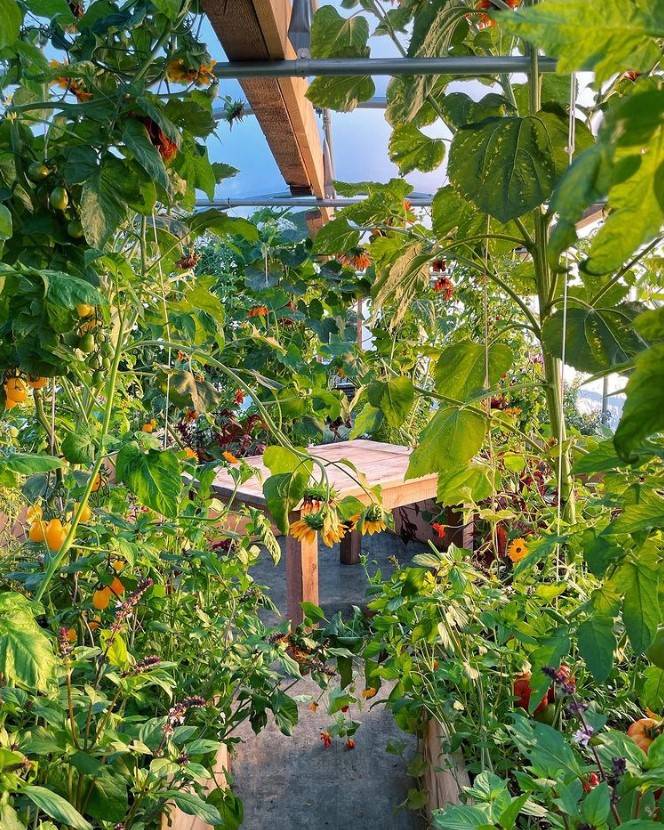 In 2021, Anna released her first book, Grow Easy...
How did Grow Easy come to be and what can readers expect to find in it?
It came out of the first lockdown when the whole nation took to their gardens. There was a huge upsurge in interest in 'grow your own' and my Instagram account grew almost overnight. I was putting out a lot of instructional content for first time growers and realised there was a need for a stripped back, simple book to help people get going. Luckily various publishers got in touch at that time and the book concept was born.

You can buy your copy of Grow Easy here.
What have you got planned for your garden this year?
I'm so happy with how this first season on the plot has progressed. It was difficult ground, having been farmed conventionally for many years, and so I spent several years improving the soil with cover crops and good compost and muck. This summer plants have flourished with the no-dig system and the produce is really tasty. Now I know the soil is healthy and fertile, I can get to work in turning it into a beautiful space structurally. I want to create more height with arches and training plants up and over fencing. I have plans to add a seating area in the middle, lots more herbs and perennial plants. I also want to create an area for soft fruit and crops that take up more space like pumpkins and squashes. On the land beyond the veg patch we are establishing wildflower areas, an orchard and restoring an old horse pond. There is so much to do it will have to take place in stages!
What are you currently most excited to be growing and have you tried anything new this year?
I was blown away by my Zinnias this year. They were such vibrant bold colours and brought the veg plot to life. I got my seeds from Real Seeds and I can't recommend them enough. I also grew a stunning tomato called Paul Roberson from Vital Seeds. It's now my new favourite - big, juicy and full of flavour.
What is a piece of garden equipment that you couldn't live without?
My hoe - I have one with a small dainty head that is great for getting in between rows. I'm never without a little Opinel pocket knife that I use to harvest various things. And I love my copper trowel from Implementations.
If you could only grow three things in your plot, what would they be and how would you use them?
Tomatoes - you simply can't buy these tasting as good. Piled on toast rubbed with garlic and sloshed with olive oil, red wine vinegar, salt, pepper and fresh basil - heaven.
Winter Squash to see you through autumn and winter in style! They not only look beautiful, coming in a colourful array of shapes and sizes - they also store for many months and taste delicious. Roasted with butter until they caramelise and seasoned well, there is nothing more you need to do to them. I'm a big fan of Ute Indian from Real Seeds and Delicata squash.
Herbs - I couldn't be without my culinary herbs - I use them in everything and they are trusty companions. There is a lovely section on some of my favourite herbs in Grow Easy.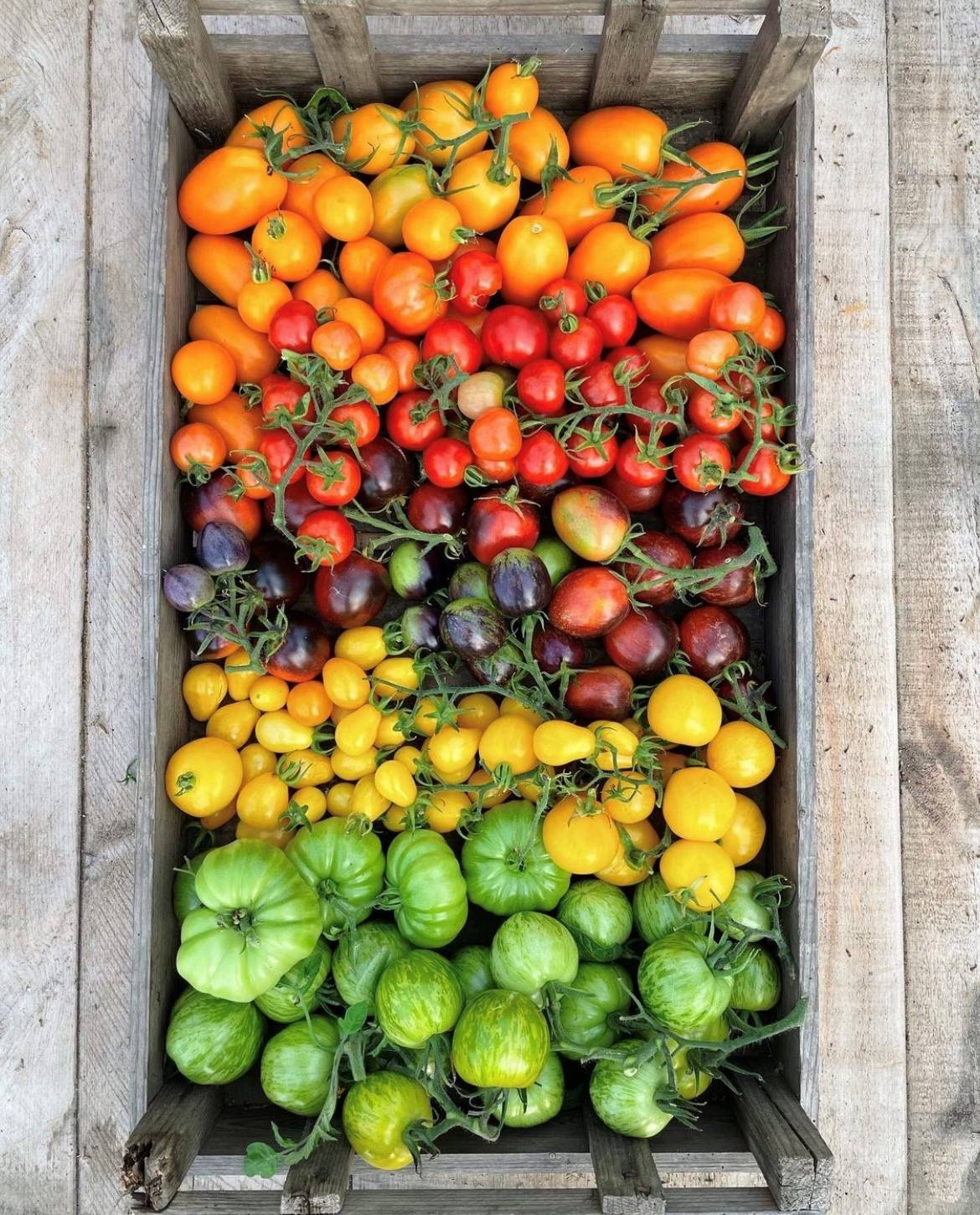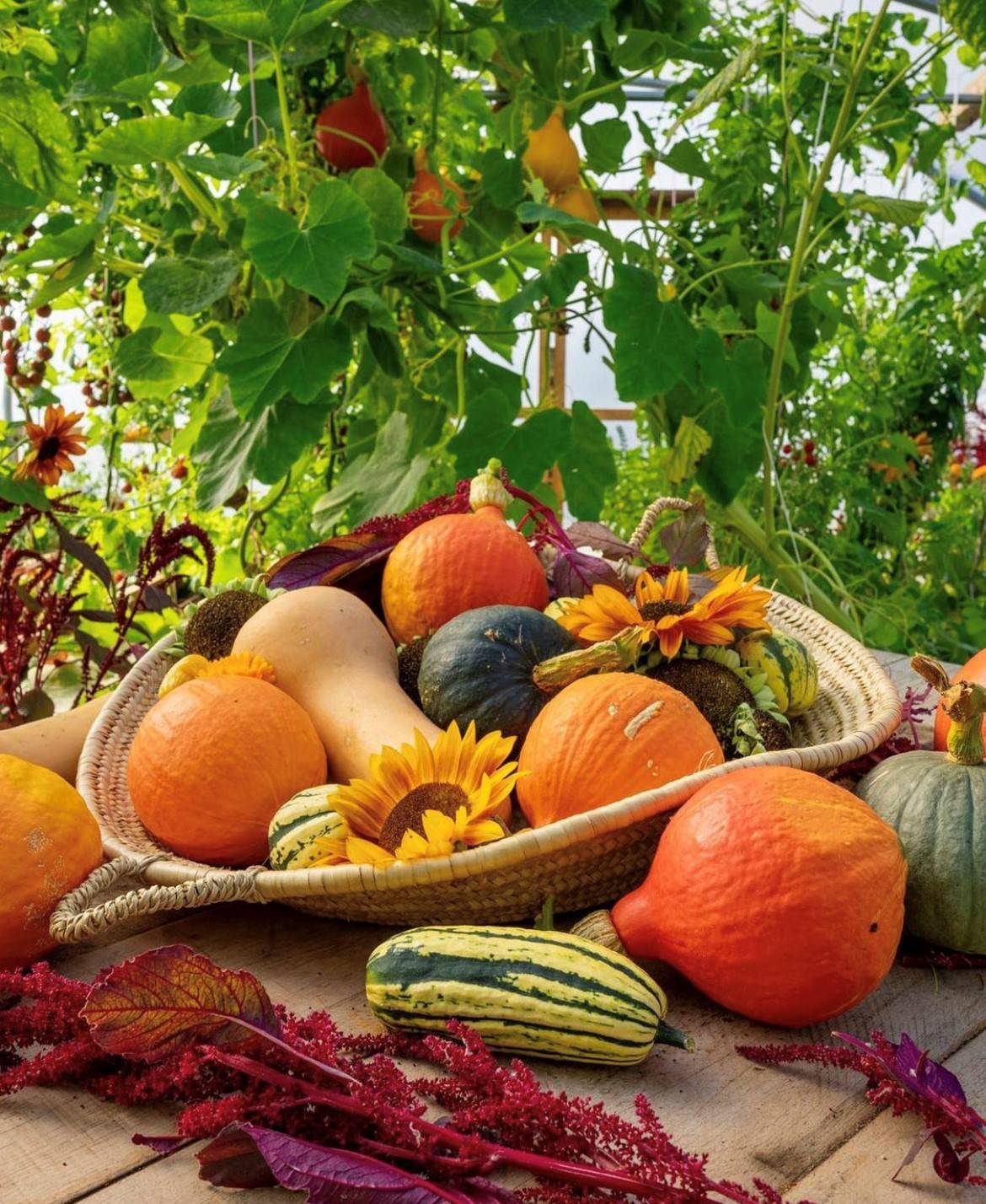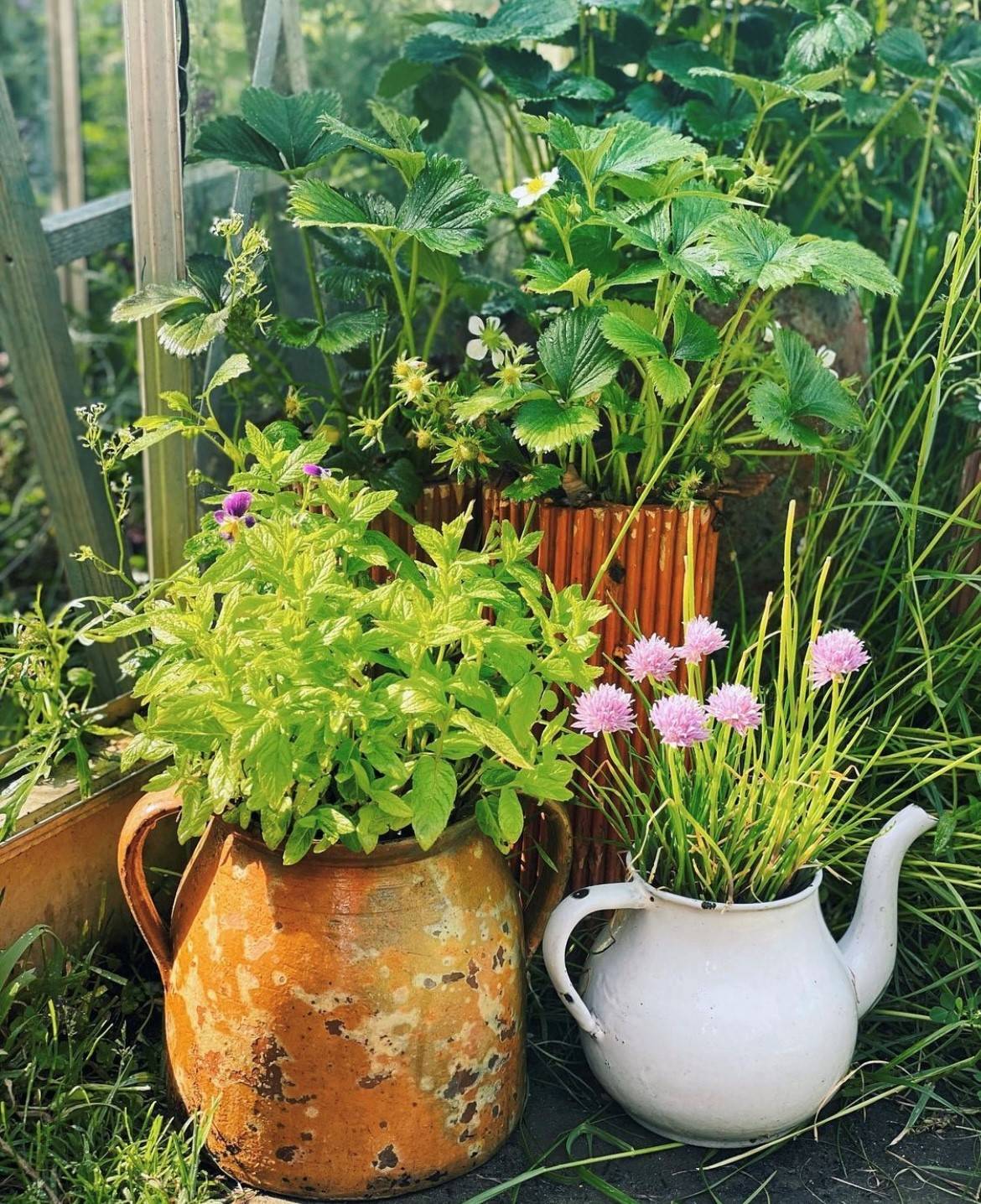 Who are three people that you're inspired by?
Raymond Blanc was a great inspiration to me while working for him at Le Manoir. His energy and enthusiasm for quality, organic produce was intoxicating.
My daughter who is nearly 3 - seeing her wonderment when we're out in the veg garden sowing seeds, harvesting or looking at worms is a wonderful reminder to me of why I have made this my life and how important it is that we engage as many people as possible in growing our own food and gardening.
Collectively across the country (and world) there are small scale growers producing food in a natural way and striving to make our food system better. It is hard graft for little pay, but they do it because they believe everyone should have access to healthy food produced in a way that works with the natural world. These people inspire me even though they probably aren't in the public eye. I guess someone like Vandana Shiva would be a great advocate for these people and systems.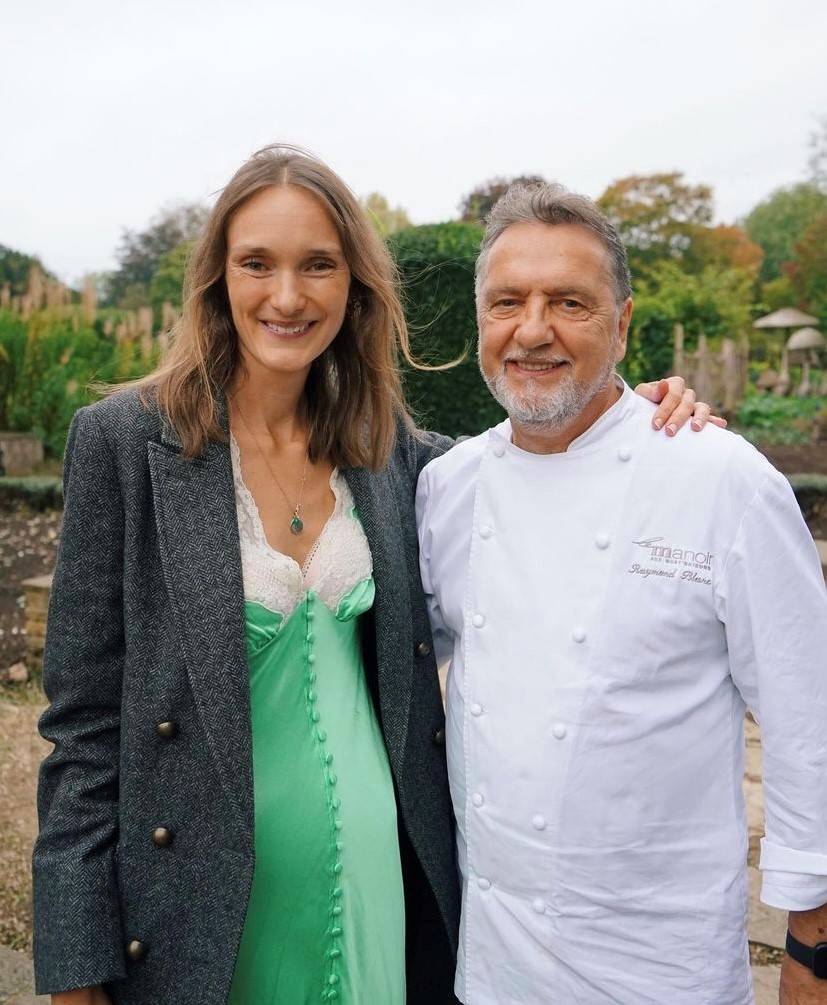 What advice would you give to someone new to growing their own produce?
Start with your soil. Healthy soil gives healthy plants. Use good quality, ideally home-made compost. Get really geeky about your composting! Compost with worms (in a wormery) in a smaller space. If you're growing in pots buy organic, peat-free potting compost. Also raising many of your plants in plug trays first gives your seedlings a head start.
What's your favourite gardening DIY / hack?
Repurposing your food packaging as seed trays or pots - particularly anything plastic. As long as you make drainage holes in the bottom anything is possible! Also making compost bays out of pallets (as long as they are untreated). There is a whole section on this in Grow Easy.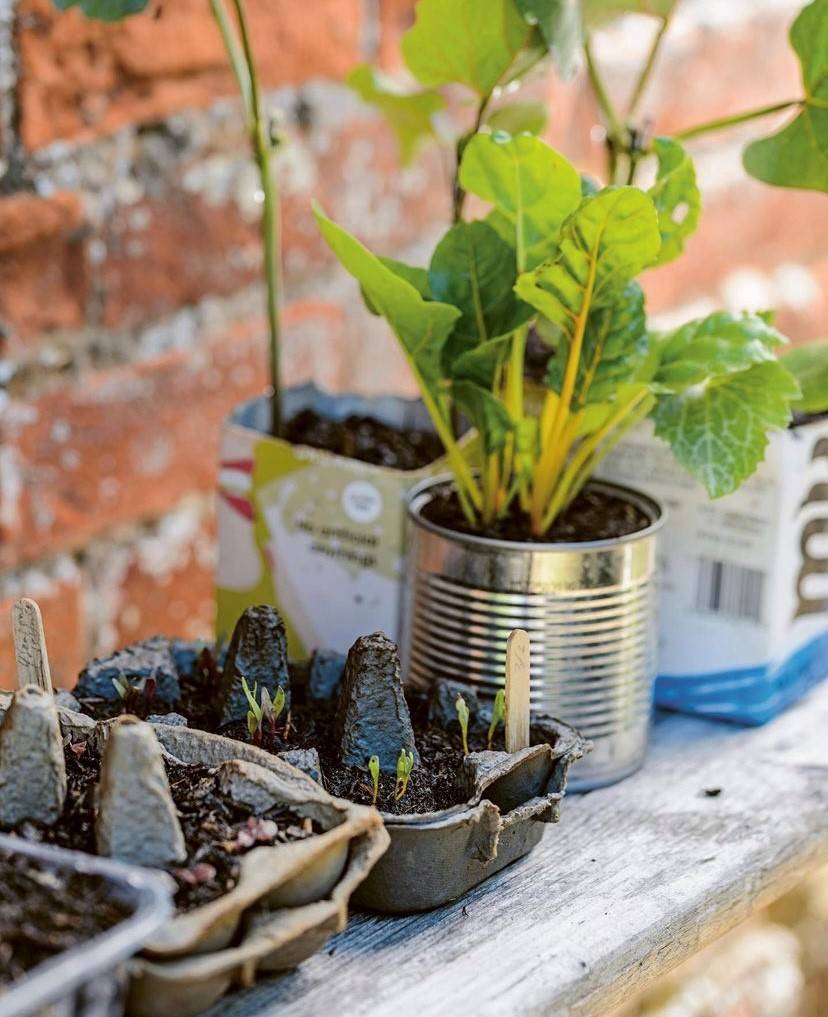 Finally, what's your favourite thing about living in Suffolk?
Suffolk keeps dishing out the best sunsets I have ever seen!
Don't forget to get your copy of Grow Easy
Follow along with Anna's organic growing on her Instagram...
View this post on Instagram