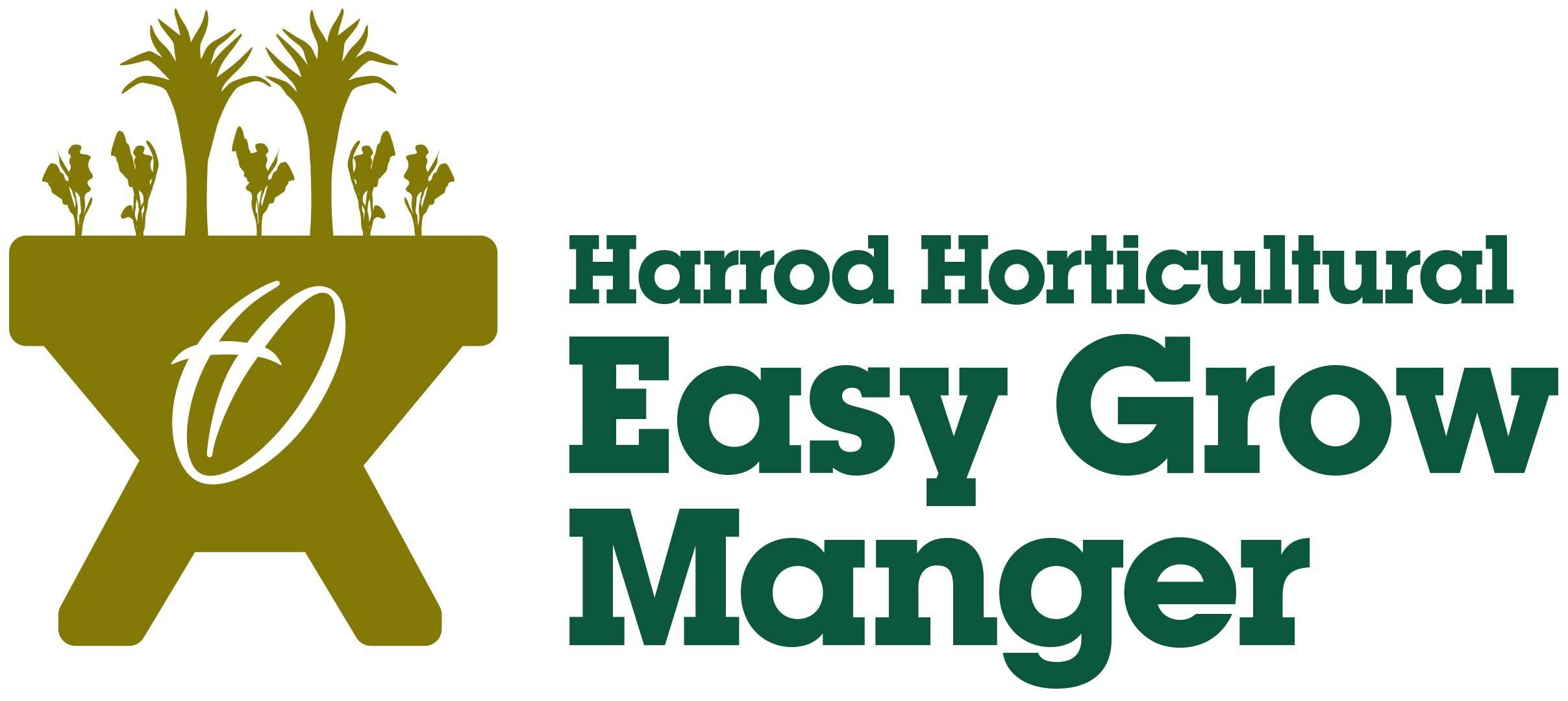 The attractive Mini Manger Trough Planters are perfect for growing your own herbs, salads, vegetables and fruit on the patio or deck, with the clever trough style design allowing shallow and deep rooting crops to be grown together in the same planter.
These stylish wooden planters are made from Scandinavian softwood sourced from sustainably managed forests which is treated with a safe preserve. The timber is kiln dried and selected to a structural standard to ensure high quality. The planters have a 3 year structural guarantee and are supplied with a thick, fitted, non-woven polypropylene fabric liner which aids water retention, contains fine sand and compost, helps prevent leaching and gives the timber further protection.
The Mini Mangers stand 57cm high and 60cm wide and are available in 3 lengths; 4ft/1.2m, 6ft/1.8m and 8ft/2.4m. The trough style enables you to plant your salads and shallow rooting crops round the perimeter of the timber manger and let the deeper rooting plants (including carrots and parsnips) flourish in the extra depth in the centre of the planter where 34cm of soil is available.
The Manger Trough Style Planters are also available as the larger Maxi Manger, giving even more growing area, and the Micro Manger, ideal for limited growing space.
Designed and manufactured by us in the UK
Distinctive V-shaped design for all plant root depths
Additional internal and leg braces for super strength
Made from Scandinavian softwood sourced from sustainably managed forests
Timber is kiln dried and selected to a structural standard for high quality
Mini Manger Raised Planter manufactured from 2cm thick planed timber
Stands 57cm in height and measures 60cm wide – enables working at a comfortable height
Available in three lengths - 4ft/1.2m, 6ft/1.8m and 8ft/2.4m long.
Timber is high pressure treated with a safe preserve following consultation with Garden Organic
Comes complete with thick, fitted, non-woven polypropylene fabric liner specially tailored for the manger
Provides a handy 34cm growing depth in the centre
3 year structural guarantee
This product is supplied as a kit for self assembly
Ideal for both shallow and deep rooting vegetables
Enables you to work at a comfortable height
Thwarts some ground-dwelling pests
Liner helps prevent residue leaching onto patio or courtyard and protects wood even further
Opens up growing options on patios, balconies and terraces and in courtyards
Ideal for town or city gardens with limited space
Allows gardeners with back problems to carry on growing
Supplied with full assembly instructions
Recommended two person assembly
We strongly recommend the use of an electric screwdriver with a clutch for assembly and a Pozidrive (PZ2) screwdriver or screw bit to make assembly of the Mini Manger Raised Planter much quicker and easier
Maxi Manger, and Micro Manger sizes also available
Replacement Liners are also available separately
20th July 2015
A good idea and concept. You'll probably want to paint it, but chose the paint carefully since the wood is already soaked in something semi-porous. If you buy an 8 ft one you may need help with assembly. Mine arrived with some of the bolts missing but they were soon replaced.
22nd May 2015
Have cheered up my new, mostly decking, garden. My daughter put the 2 of them together unaided. I have now painted them pale blue/grey, very pleased with planting area available.
6th May 2015
The Mini Manger planter is a good design and will, no doubt, work very well but I'm not sure for how long. The wood appears green and unseasoned. it was soaking wet when unpacked and some pieces had split and warped. The fixing screws supplied are of cheap quality with shallow cut threads (too shallow) that don't grip into the soft wood properly and some have already become loose after less than one month as the wood dries out.
Many thanks for your feedback
The wood may be wet from the pressure treatment or wet weather as we store timber under-cover outside as this keeps the moisture content just right. We do not kiln dry our timber for good reason.
Garden products in close contact with damp compost and water (when it rains or when the plants are watered) in our experience should not be made from kiln dried timber as it will absorb water too quickly and unevenly often resulting in a large amount of warping and cupping.
If you need any replacement parts, fixings or advice we are only too happy to supply all free of charge. Don't forget that your product is guaranteed and we take customer service and satisfaction very seriously at Harrod Horticultural.
How Much Compost?

When working out the amount of compost required to fill your Mini Manger Raised Planter, use the following simple guide - each 2ft length requires 77 litres of material. Don't forget to add plenty of organic matter to improve both soil structure and water retention!
What The Press Say
---
Grow Your Own
July 2014
The Year Round Potager - Planting a Manger Bed
Add a statement border to your plot that's easy to access, productive and attractive too!
---
Grow Your Own
January 2014
Raised Beds and Planters - Dave Finkle adds structure to his veg plot with these must-have raised beds
A sturdy planter using good quality treated timber. It arrives in flat-pack kit form. You will need a second pair of hands to put it together but don't let that put you off, because it is very simple to construct. Once assembled you will be satisfied with how solid it is and it will last for several years.
---