Lupinus The Governor
£9.95 P&P
Lupinus The Governor produces blue flowers with a white flag on tall densely packed flower spikes, a beautiful Lupin variety which will look stunning in the garden in flower during June and July.
Read More
Lupinus The Governor produces blue flowers with a white fllag on tall densely packed flower spikes, a beautiful Lupin variety which will look stunning in the garden in flower during June and July.
This herbaceous perennial is ideal for the UK climate being hardy down to -15°C (5°F). Part of the 'Band of Nobles' series, an improvement on the Russell strain and is a great wildlife plant being attractive to insects.
Buy single plant or SAVE with pack of 3 plants!
Lupinus The Governor - Hardy, herbaceous perennial
Tall blue/white flower spikes in June & July
Height 90cm (36in) Spread 70cm (28in)
Hardy variety - can withstand temperatures down to -15°C (5°F)
Prefers full sun or partial shade in free draining sandy soil - light and moderately fertile
Keep an eye out for slugs, gall, mildew, leaf spot, virus, fungal and bacterial rot
Harmful if eaten
Supplied in 1.5-2 Litre pots
Please allow up to 14 days for delivery
To support Lupins we recommend our Tall Circular Plant Supports:-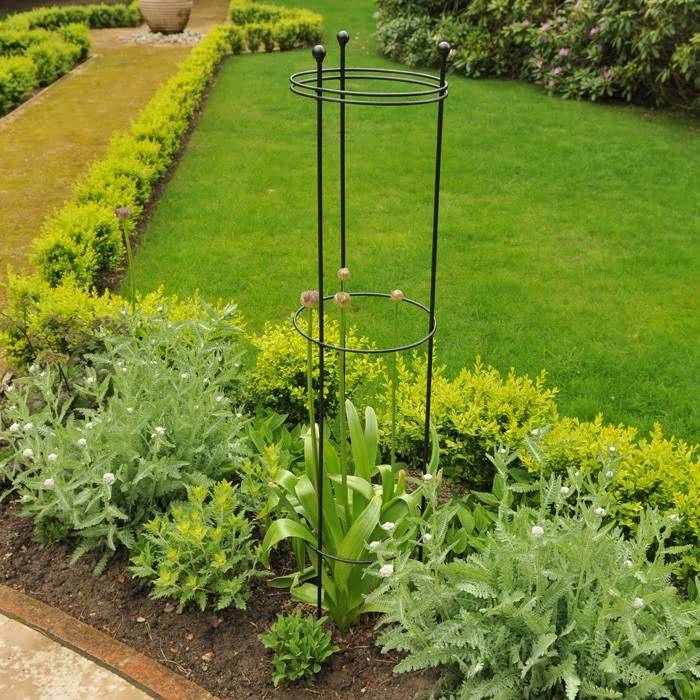 Tall Circular Plant Supports - Matt Black