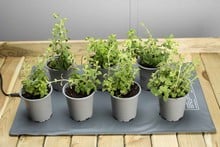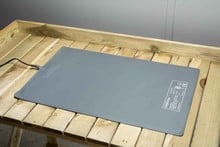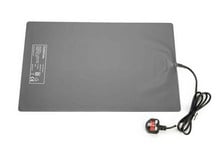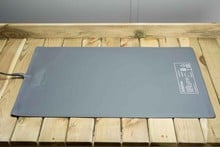 Large Heated PVC Seedling Germination Mat
£5.95 P&P
This Heated PVC mat is perfect to promote seed germination and plant growth in cold environments where otherwise a heated propagator would be required and can increase the temperature of the rooting area by approx. 15°C higher than the ambient temperature.
Read More
Exclusive Designed &
Made by us in the UK
Long Guarantees
The Heated PVC mat can increase the temperature of the rooting area acroos the mat approx. 15°C higher than the ambient temperature. Promoting seed germination and plant growth in cold environments where otherwise a heated propagator would be required.
Suitable for use in humid environments and is resistant to temporary immersions in water.
Large Heated PVC Seedling Germination Mat
Measures 55cm x 35cm
38.5w heated mat with 1.5m cable and 240v plug
Be the first to write a review for this product.