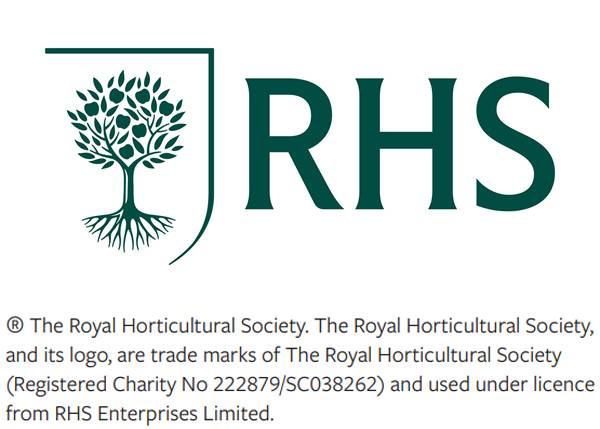 The attractive shape and colour of these Lichen Green Peony Plant Supports will be a real focal point in your garden, adding form and structure to your borders. Traditionally used for peonies, these strong plant supports are perfect for many types of flowers and plants stopping plant stems snapping in strong winds or flopping under their own weight.
*Special Offer Save 10% on set of 3 (1 x 60cmH/40cmD, 1 x 60cmH/50cmD, 1 x 60cmH/60cmD) - Select ARC-748 in drop down list*
As well as peonies, these supports are great for Delphiniums, Thalictrum and many other tall flowering plants.
Exclusively designed and manufactured by us in the UK, these attractive trumpet plant supports use quality 8mm gauge steel rods making them very strong and durable which is why we offer a 5 YEAR STRUCTURAL GUARANTEE.
The Trumpet Shaped Peony Plant Supports are available in 2 heights - 60cm high and 90cm high and 3 diameters 40cm diameter, 50cm diameter and 60cm diameter. The diameter refers to the top ring of the support. The supports are designed to be pushed between 10-20cm into the ground for stability and depending on the required height for the plant. The height is from the bottom of the feet to the top ring.
The strong steel rod used in the supports is high temperature powder coated in a contemporary lichen green to give a high quality, long lasting, weatherproof finish which will look equally at home in traditional or modern gardens.
Exclusive - Designed & Manufactured by us in the UK
Trumpet Shape Supports historically used for peonies, but are ideal for many flowers and plants
Attractive Lichen Green Finish
5 Year Structural Guarantee
Available in 4 sizes
60cm high x 40cm diameter - support has 4 legs
60cm high x 50cm diameter - support has 5 legs
60cm high x 60cm diameter - support has 5 legs
90cm high x 40cm diameter - support has 4 legs
90cm high x 60cm diameter - support has 5 legs
Height is from the bottom of the feet to the top ring - designed to be pushed 10-20cm into the ground depending on the plant being supported
Diameter refers to the top ring on the trumpet support - the diameter is roughly 10cm smaller for the bottom ring
8mm gauge steel rods for legs & rings
High temperatire powder coated lichen green for a long lasting finish
Distance between rings on the support is 25cm
Ball finials measure 25mm diameter
Also available in a Natural Rust, Matt Black and Silk Grey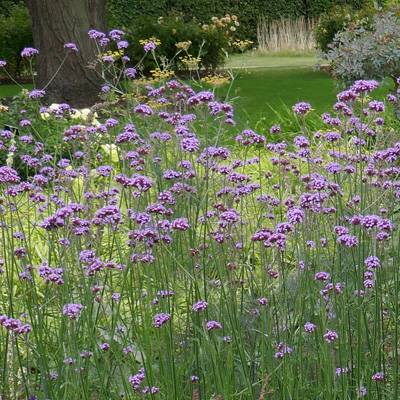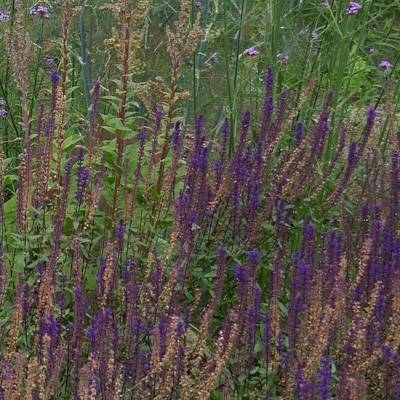 Verbena and Salvia examples showing how these plants can need support when growing.
14th October 2020
I bought this support for a Verbena bonariensis which is growing amongst roses so it was supported in summer but still looked attractive in the winter. I am delighted with the design and ease of use.. i will see how it functions next summer and plan to buy more for other plants in garden.
What The Press Say
---
Grow Your Own
April 2017
Tried and Tested Plant Supports
The lovely lichen-green peony plant support looks wonderful in the garden. It is made from 8mm steel rods and is strong and strudy enough to prevent a whole range of plants from snapping under their own weight. It is coated with a high temperature powder that gives it a quality finish as well as ensuring it is long lasting and weather proof. Durability ***** Practivality ***** Value ****
---