Harrod Horticultural's Royal Visit
Stephanie Harrod, Managing Director of Harrod Horticultural, was delighted to welcome Prince Charles and The Duchess of Cornwall onto the Harrod Horticultural stand at The Edible Garden Show at Alexandra Palace, North London on Friday 28th March. As a keen gardener and farmer himself, Prince Charles and Stephanie instantly got chatting about the wonderful array of innovative products displayed on the stand, all UK designed and manufactured by Harrod Horticultural, the 60 year family business based in Suffolk.

Prince Charles & The Duchess of Cornwall looking through the Harrod Roman Arch at the Edible Garden Show
The Harrod Superior Decorative Steel Walk In Fruit & Vegetable Cage particularly caught his eye with its graceful sweeping lines and elegant pineapple finial that seamlessly blends function with beauty for a stylish feature in the garden. They are widely regarded as both the professional and hobby gardeners choice alike, with nothing rivalling the long lasting, strength and premium appearance that are available in a variety of sizes or can be made to measure.
Through the Harrod Roman Arch and onto the beautifully displayed stand the Prince and Duchess were greeted with a wealth of Harrod raised beds to cater for all heights of gardening and budgets along with the RHS award winning Harrod Slot & Lock plant support range.
The Prince seemed impressed with the variety of netting and insect mesh which is ideal for organic gardening and the Harrod crop protection hoops with fitted covers which were displayed on a selection of Harrod Manger Planters and Harrod Raised Beds, great for patio gardening, including wheelchair users, or just for creating a feature with.
The new Harrod Superior Greenhouse in a stunning willow grey colour was a truly impressive addition to the stand with its unrivalled ventilation, roof blinds and built in eye level and low level staging - fit for any future king to get growing in!
Stephanie Harrod commented "It was an honour and a privilege to meet Prince Charles and The Duchess of Cornwall today, to be able to talk to them about the heritage of our UK based family company, show them the quality of our products and talk about organic gardening which we are both truly passionate about."
Stephanie discussing our company and our products with HRH Prince Charles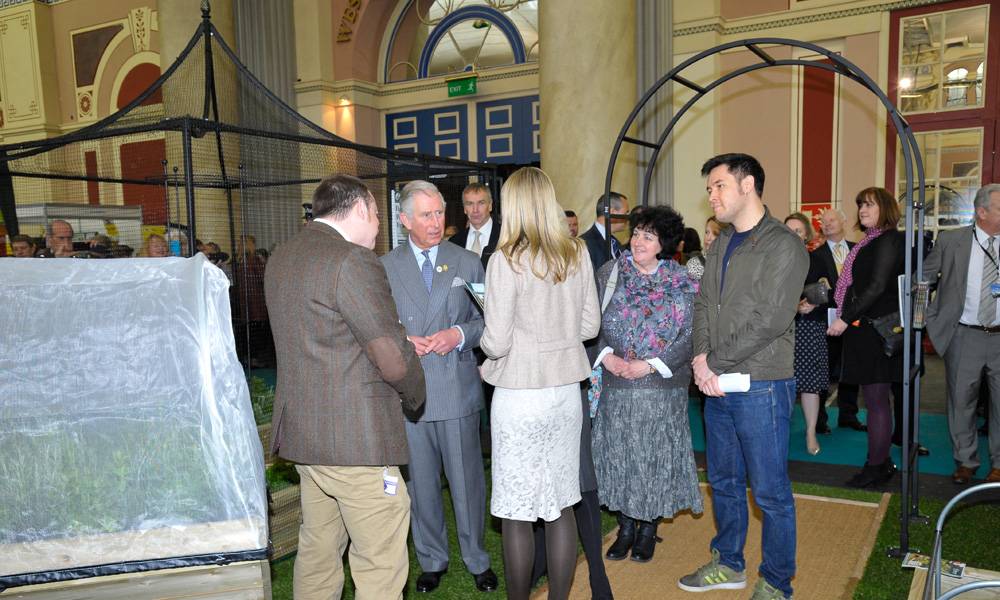 The calm before the storm - the Harrod Horticultural stand at Edible Garden Show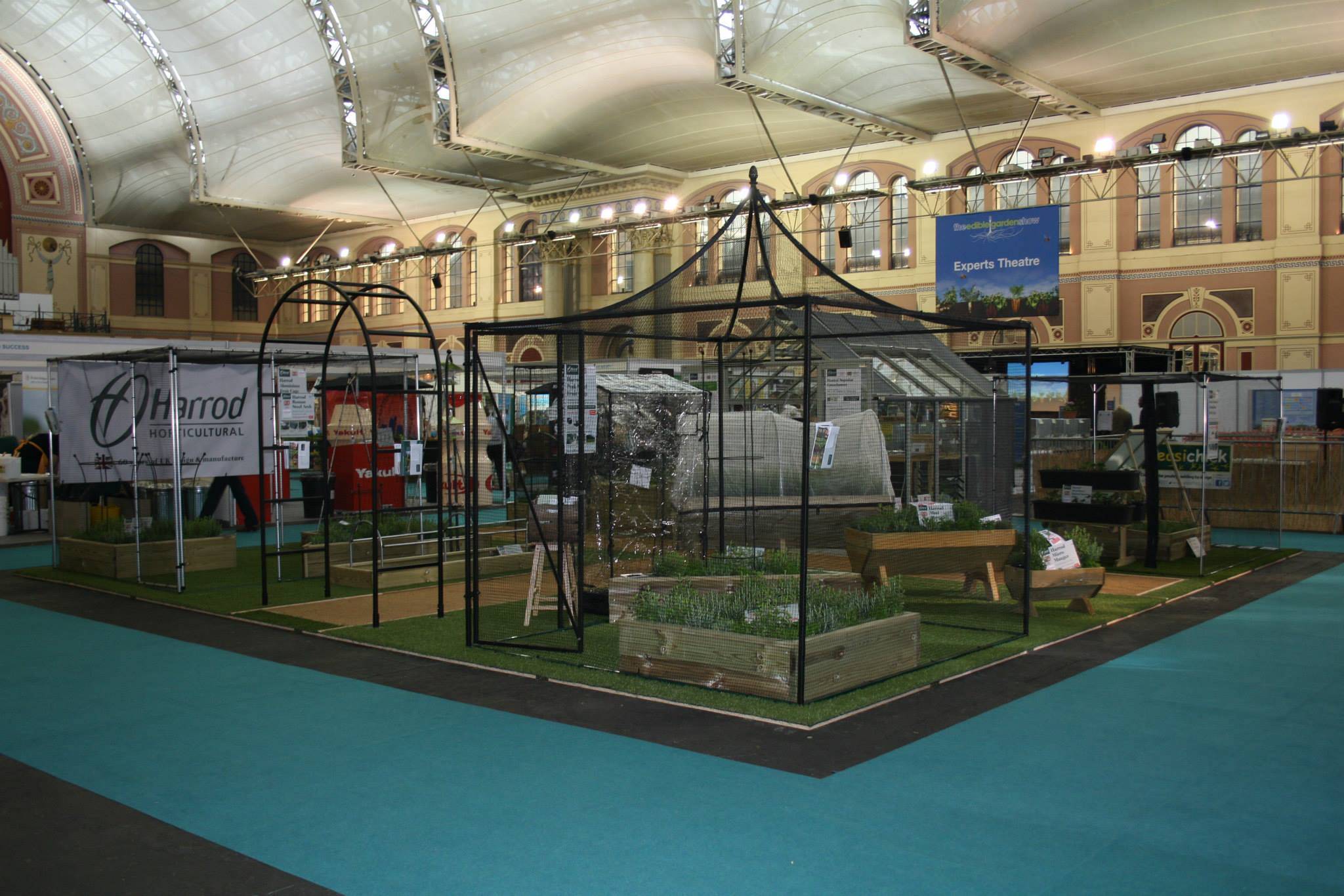 HRH Prince Charles discussing the New Harrod Superior Greenhouse range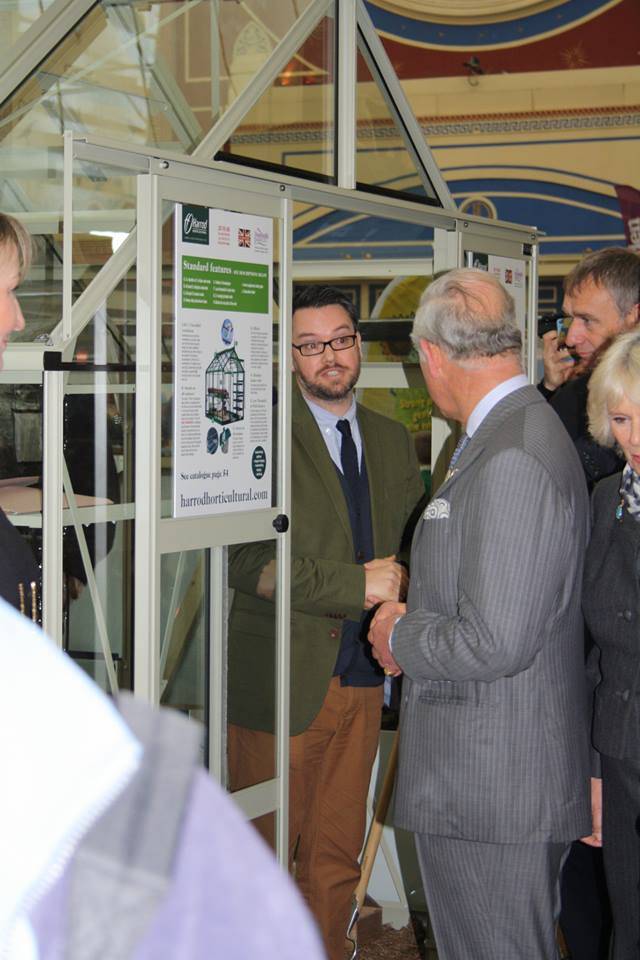 Alex Rocke New Product Designer discussing the Harrod Slot & Lock® Bean Colum with the Duchess of Cornwall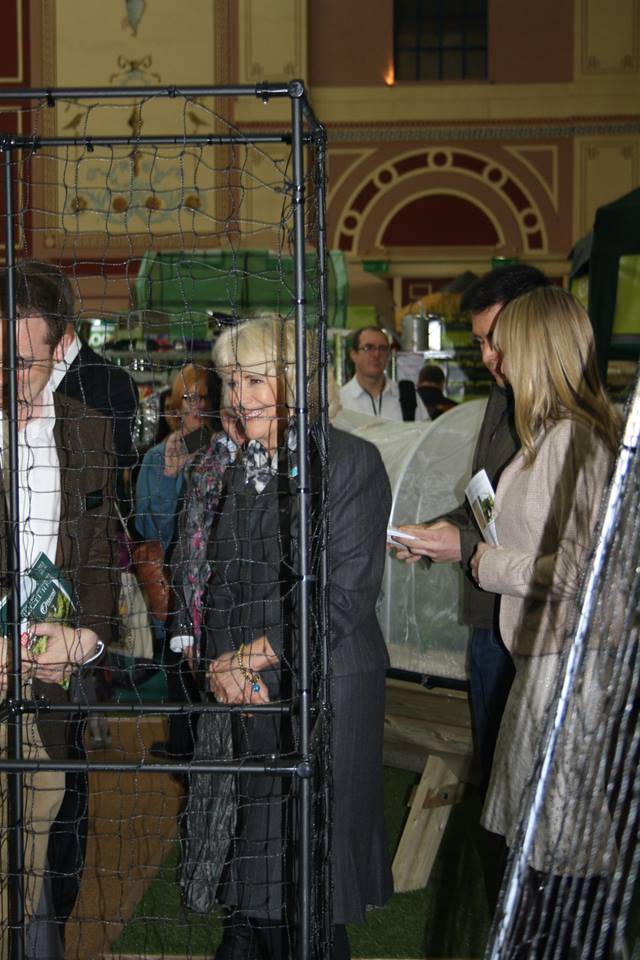 HRH Prince Charles on the Harrod Horticultural Stand at the Edible Garden Show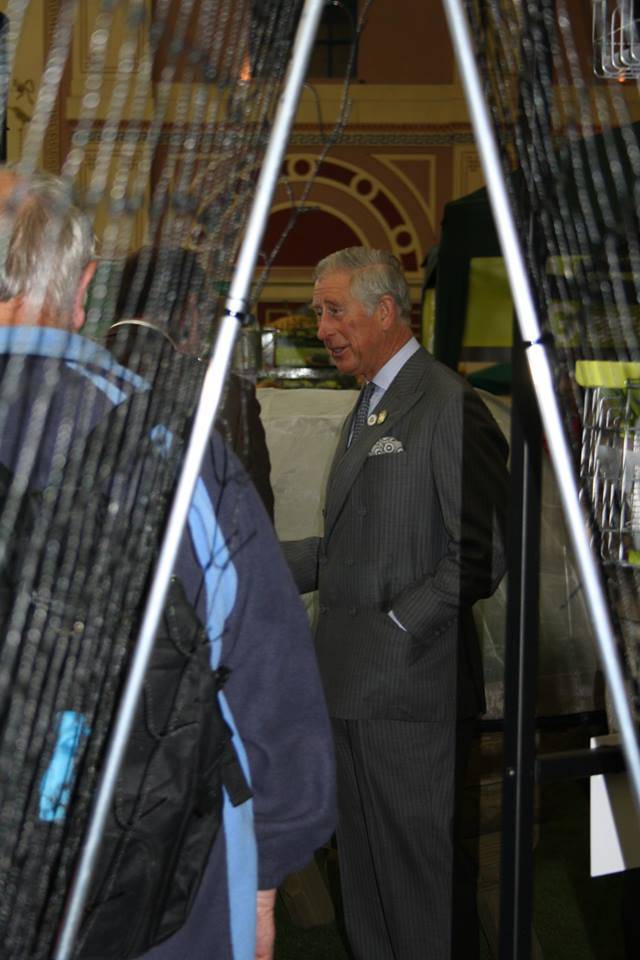 HRH Prince Charles and James Wong (presenter & ethnobotanist) admiring the Harrod Slot & Lock® Squash Frame