It seems our recent Press Day struck a chord with all the invited guests with Grow Your Own's Teresa Tudge the latest member of the gardening media to give the event the thumbs up!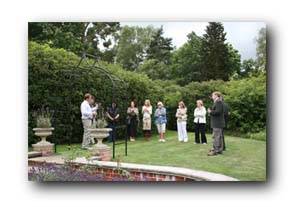 Teresa - Grow Your Own's Advertising Manager - travelled up to the Harrod Horticultural Kitchen Garden from Essex with the magazine's Deputy Editor Sara Cork and enjoyed both the choice of venue and the selection of potential new Harrod designed and manufactured products on display, with our new Garden Arch range a particular favourite.

Said Teresa; "Thank you for inviting Grow Your Own to your press day. It was a lovely day and my only wish is that I had a much bigger garden to accommodate one of your lovely arches. Keep up the good work and we look forward to seeing your next lot of innovations."

Following the success of the Press Day earlier this month, the second we've hosted, we're seriously considering adding an unprecendented further date to our jammed calendar in October - please contact Victoria Myhill, our Media and New Product Marketing Assistant, for further details.