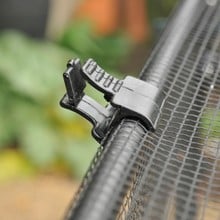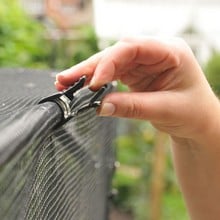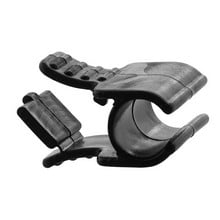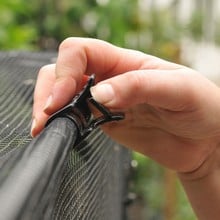 Garden Easy Netting Clips
£3.95 P&P
These Garden Easy Netting Clips will be a favourite in your garden, quickly and easily securing any netting or sheet to 16mm diameter tubing
Read More
Availability: Out of Stock
Due back in: Friday 10th February 2023

Unfortunately this item is currently out of stock.
Due back in: Friday 10th February 2023
The net clips are lockable in 3 positions to provide a secure grip around the tube holding the netting in place. Simply squeeze the sides of the clip and push in the stopper to secure in place.
Supplied in packs of 10 these netting clips offer a quick and simple way to effectively secure your garden netting, also great for polythene sheeting and garden fleece.
Secures netting to 16mm diameter tube
Simple to use
Lockable in 3 positions for a secure grip
Clips won't scratch the tubing
Supplied in packs of 10
18th December 2018
All 3 items are of good sound design and quality. Am not surprised since all other items purchased in the past have been good quality and well priced. Highly rated.
9th April 2018
These are brilliant easy installed and enables access