The Horticultural Trades Association (HTA) are behind a new guide, recently launched to help the UK's gardeners make the most of their gardens, reports Martin Fiddes.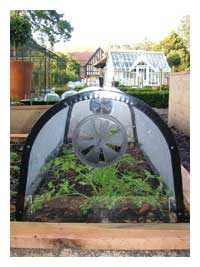 Following a recent survey, which revealed a third of the gardeners in Britain are not making the most of their gardens - with a general lack of confidence being the key reason - the HTA have published the Plant Advice Guide, designed to point gardeners in the direction of their local garden centre for advice.

The booklet has been produced with the support of Blue Peter gardener Chris Collins and offers basic, jargon-free advice on planting and maintaining a garden as well as info on 20 popular flowering plants.

Here at Harrod Horticultural, we're rightly proud of our product and gardening knowledge, highlighted by the fact we've got our own successful Kitchen Garden. Regular updates are displayed on the website and all our sales staff undergo regular training on the products we stock!