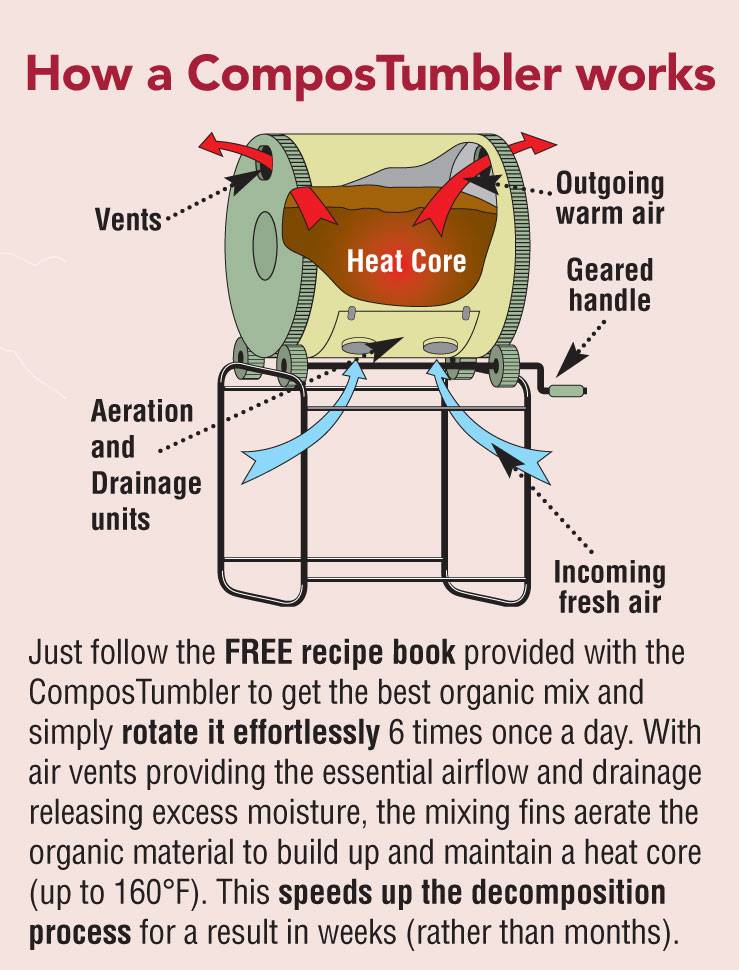 Compost in as little as 14 Days!


The ComposTumbler uses a unique process which can make compost in as little as 14 days. You can make compost in 3 easy steps with a ComposTumbler.
Collect Organic Waste
1. Just collect a variety of organic waste materials from your yard, property and garden. Put them in your ComposTumbler, close the door, and immediately give the drum 5 turns.

Turn Your Compost
2. Give the drum 5 turns every day, once a day, for the next 13 days.

Finished Compost in 14 days!
3. On the 14th day open the door and tumble out your finished compost.
Tips:
Be sure the mix of ingredients you put in contains wastes high in nitrogen and carbon for a good balance.

FREE booklet with every purchase of a ComposTumbler
Designed to make your understanding of the process as easy as possible and will serve as a quick reference guide for every aspect of your compost making experience.