Seems I'm in good composting company, judging by this article I came across in the Daily Telegraph...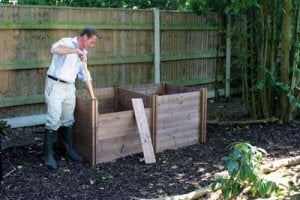 Yes, it appears Bryony Hill - no other than the wife of football legend Jimmy Hill - has a keen interest in gardening, and in particular the art of composting! Bryony has some wonderful ideas, straight out of the 'try it and see' school, and growing by the moon's cycles - or bio-dynamics - is something we're keen to introduce at the Kitchen Garden.

Don't forget to check out the details of Bryony's new book, 'A Compost Kind of Girl', which is currently the subject of a Sunday Telegraph offer. Further information on where to obtain copies of the book can be found by calling 02392 200 080.

I wonder if Bryony will be approaching me, in my capacity as a Master Composter, for any advice?!!