So, this week I want to talk about companion planting in the kitchen garden, companion planting is a must for organic gardeners as it is the natural way to control pests and aids pollination, plus it looks really pretty. However, if you aren't all organic you can still add companion plants it will hopefully mean that you won't need quite so many chemicals.
So, what can you plant and what are their benefits?
Nasturtiums, I have planted lots of these this year in the kitchen garden these colourful plants attract bees great for pollination but butterflies, greenfly and black fly are all drawn to them which may not seem like a good thing but if these pesky little pests are eating the nasturtiums, they aren't eating your vegetables. Butterflies love to lay their eggs on these and when you see how quickly those greedy little caterpillars demolish a plant you will be very pleased that it wasn't your brassicas. The flowers are edible and can make an interesting addition to salads.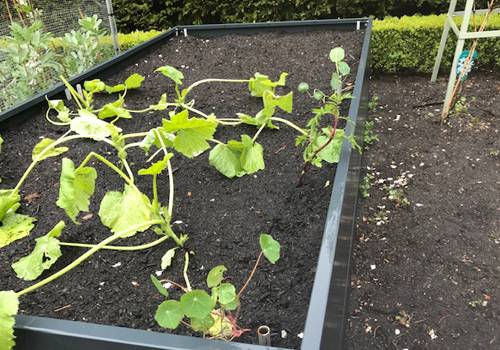 Sweet peas, another reliable companion plant these are highly scented and can mask the delicious smell of your vegetables to unwanted pests. They will attract bees for good pollination and look beautiful in garden they can even be cut and brought indoors to scent your home.
Marigolds, these add a bright splash of cheery colour to your garden and are excellent pest control plants they help to keep control of aphids, cabbage maggots, potato beetle to name but a few. They come in lots of different varieties but I would highly recommend French marigold and marigold defender.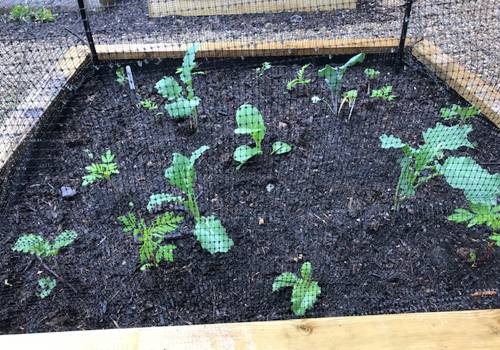 Lavender, if you have space for some lavender plants then I would definitely plant some, highly fragrant it can keep rabbits and deer away from crops and it attracts bees it can also be used as a cut flower to scent your home added to pillows to aid sleep and made into a whole host of cosmetic products. Homemade soap has become very popular in the last few years and what could be better than a bar of soap made from lavender grown in your garden.
There are lots of other really good companion plants with a little bit of research I am sure you will find some to suit your needs.