'I Am A Cider Drinker' sang west country scrumpy-swilling combo The Wurzels - and all over the UK people are following their advice as this traditional drink enjoys a resurgence.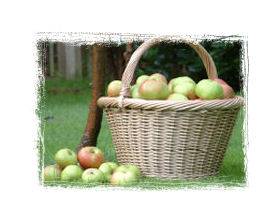 It's essential that the many small producers of cider - or pure apple juice if alcohol is not your thing - are supported by their local community and Norfolk is no exception. The Norfolk Cider Company are based in the heart of the Norfolk Broads at Wroxham, and produce a range of award winning ciders and pure apple juices, which they can deliver all over the country.

Visit their website for full details of the range and if you fancy making your own scrumpy, we can help! Not only can we supply you with a cider press, but we also have a selection of apple and tree products that will help you on your way...