It's the horticultural event of the year - and next week sees the gates of the Royal Hospital in Chelsea swing open once again as the 87th RHS Chelsea Flower Show takes place, writes Martin Fiddes.

The show, generally acknowledged as the world's leading horticultural event, is expected to attract 157,000 visitors between May 19th and 23rd and will feature over 600 exhibitors and 50 show gardens.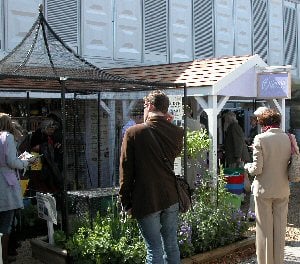 And although the visitors to the show will spend their time admiring the displays and picking up bargins, how many of them will give a thought to the incredible amount of preparation and planning required to produce a successful show? Of course, it's not only on-site that frenzied activity takes place - all over the country growers and exhibitors are working round the clock to ensure their plant specimens and displays are in the best possible condition.

Here at Harrod Horticultural, we know exactly what's involved with planning a successful Chelsea Show and the daily care required to get plants looking their best. Don't get me wrong - we're not trying to produce gold medal winning specimens by any stretch of the imagination, but it still takes some effort to get tomatoes and courgettes, for example, to produce fruit for a certain 5 days in May!

It's not too late to purchase tickets for the show - the RHS can help you with that - and you can come and see for yourself just how successful we've been, as we're at 39 Pavilion Way all week!