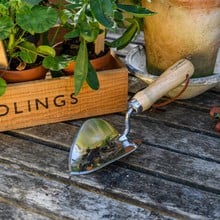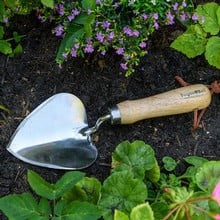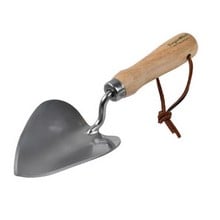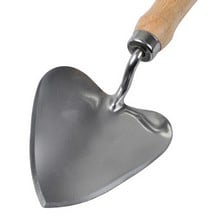 Burgon and Ball Planting Trowel
£5.95 P&P
Size:
Overall length 26cm
The short, wide head of this Burgon and Ball heart shaped Planting Trowel has a pointed, sharpened tip to slice easily through ground, and the width enables it to move soil quickly and efficiently.
Read More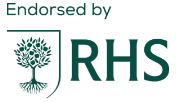 A gorgeously designed and extremely versatile Burgon and Ball heart-shaped planting trowel that is perfect for all types of planting.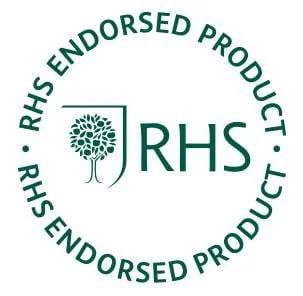 It's useful for shallower digging and scooping when planting bulbs, bedding, or plug plants and also ideal for container gardening.
The short, wide head has a pointed, sharpened tip to slice easily through ground, and the width enables it to move soil quickly and efficiently. The ergonomic design makes this trowel a delight to use, the head is in line with the handle, rather than angled, making digging easier and more powerful.
The mirror-polished stainless steel head is resistant to rust and offers clean movement through the soil. The FSC-certified hardwood handle offers a comfortable grip, and the sturdy leather hanging cord is ideal for tidy storage.
This planting trowel combines eye-catching design with brilliant planting performance, making this RHS Planting Trowel a must-have for any tool shed!
Burgon and Ball heart shaped Planting Trowel
Endorced by the RHS
Stainless Head with FSC certified hardwood handle
Overall length 26cm
Head width 11cm
Lifetime guarantee
Be the first to write a review for this product.