The Royal Horticultural Society's Britain in Bloom competition results for 2007 have been announced - and it's good news for East Anglia reports Martin Fiddes.

For two of the regions towns - both with very different backgrounds -have scooped awards in the prestigious countrywide competition. Both the medieval abbey town of Bury St Edmunds in Suffolk and the bustling seaside resort of Great Yarmouth, on the Norfolk coast, were rewarded for their floral efforts with medals by RHS judges.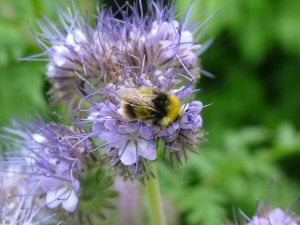 Bury St Edmunds, with a well established Bury in Bloom campaign and renowned Abbey gardens, trounced the opposition in the Large Town/Small City award for the Anglia region as the town picked up a well-merited silver gilt rating. The RHS judges who visited the town to assess their entry were impressed with not only the bloom factor but the town's wider green ethos. They said: "Bury has an excellent display of colourful bedding and other horticultural features which are very well maintained. The townscape has attractive well placed floral features and it's commitment to conservation and sustainability is evident at the new Abbots Green school and at the large recycling centre."

Success for Bury St Edmunds also came in the shape of Permanent Landscape Award for Abbot's Green School, where the new and extensive landscaping caught the eye of the RHS.

Meanwhile, over in Great Yarmouth - famous for it's once prolific herring fishing industry but now a major UK seaside holiday destination - RHS officials were impressed enough to bestow a silver award on the town. Considering parts of Great Yarmouth are amongst the most deprived in the country, the recognition was well-earned and judges were especially complimentary about the hanging baskets and planting along the seafront's 'Golden Mile'.

Jim Buttress was one of the RHS contingent who visited the Norfolk town. "Great Yarmouth is now a very popular holiday resort and we had an enjoyable tour," he said. "We were really impressed with the permanent planting along the seafront and the quality of many various residential gardens throughout Great Yarmouth and some very nice commercial areas."



The Britain in Bloom competition, organised by the RHS and supported by Shredded Wheat, is held to encourage participants to connect with the spaces and people around them, and aims to get all sections of the community, whatever its size, working together to make their local environment flower. Tasks such as clearing and regenerating forgotten flowerbeds, neglected pathways, overgrown alleys or even taking on a larger local project are all aims of RHS Britain in Bloom which can also help to bring your community together.

In 2007 68 finalists were selected from the 18 UK regions and nations to compete in the UK finals. The finalists all performed successfully in their local campaigns and are outstanding examples of community effort, environmental sustainability and horticultural excellence.