2023 Allotment Growing Roundup With Nicole Laird
2023 has been a really rough growing season. Everything started off really well with my early sweet peas being the star of the show but then that extreme couple of weeks of heat that blasted my allotment in June meant those gorgeous sweet peas started to shut down and everything else took quite a battering thanks to the high temps and lack of rain. The sweet peas were an absolute high for me though this year. I grew lots of beautiful varieties and the frame was one of my favourite things about it. It really made me happy every time I went down to the plot. I'm wondering if I can get away with another extension for next season - that's one of the things that makes this frame so great is you can keep adding to it!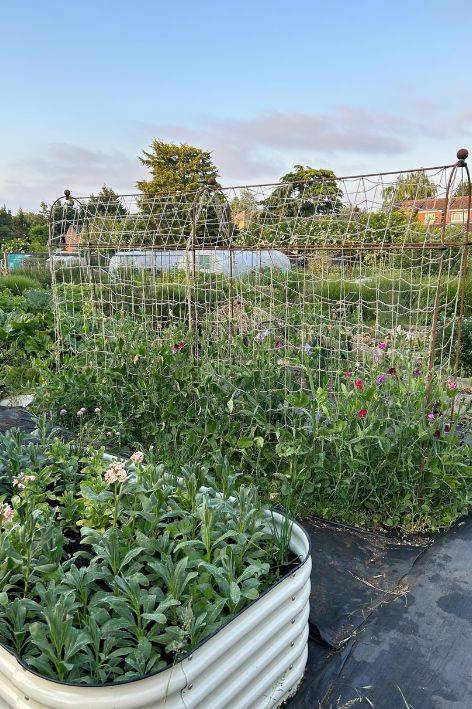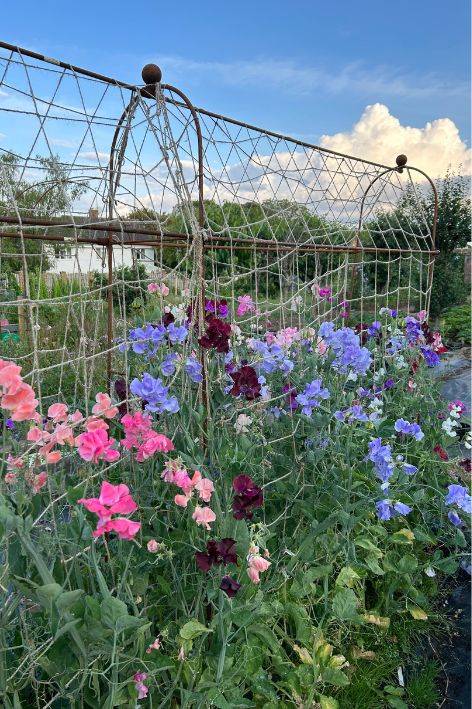 After June's highs, July really did a number on us - wasn't it wet! It meant so much less time out in the garden and to be honest I've struggled to keep on top of the plot this year thanks to the perfect weed weather of wet and warm! The raised beds were an absolute delight though - they didn't suffer with the same weed pressure as the rest of the plot. I'm not sure if that's the no dig method they allowed us to use of the fact they're higher and less likely to get the seeds landing, but they have been so much easier to manage than the ground beds.

August was quite slow thanks to all that up and down weather but things finally got going and I've had an incredible crop of snapdragons, cosmos, annual lupins and best of all the roses. I have also had some surprising luck with something called an Achocha plant aka a Fat Baby! I've got it growing up an obelisk in one of the raised bed and I had three very sad looking seedlings that survived June and I thought there was no chance more than one would make it and now I have a bit of a Day of the Triffids situation! Thank goodness the obelisk is strong enough to take all three plants even though I'm sure the neighbouring nasturtiums aren't happy about the takeover!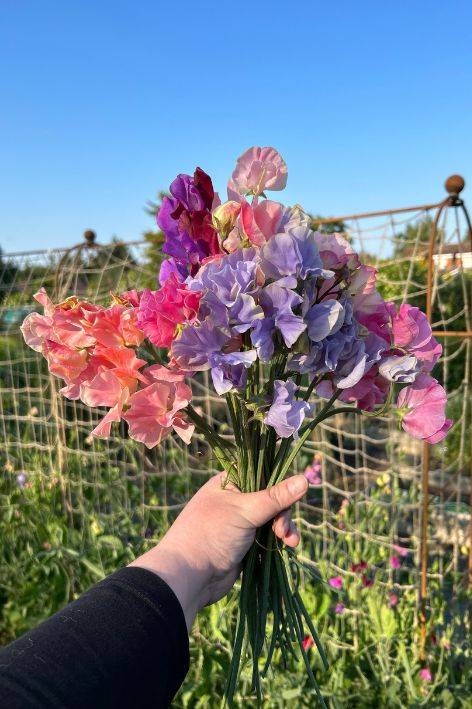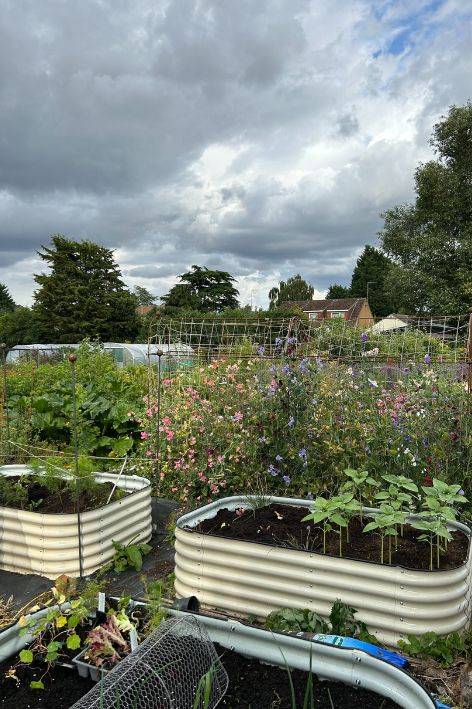 In September the dahlias started doing their thing. Very slowly might I add, the heat came at the wrong time for them, but was I ever happy to see them! My favourite time of year is when they bloom. I tried a new method this year to help the gall issues I've had in the past, I planted them in sunken pots into the ground which has been a good move so far but I've definitely learnt a lot from doing it. Firstly the pots need to be deep though otherwise the weight of the dahlia plants can pull them out. Secondly, digging holes in the ground is really difficult! If it wasn't for my husband helping with this then I couldn't have managed it.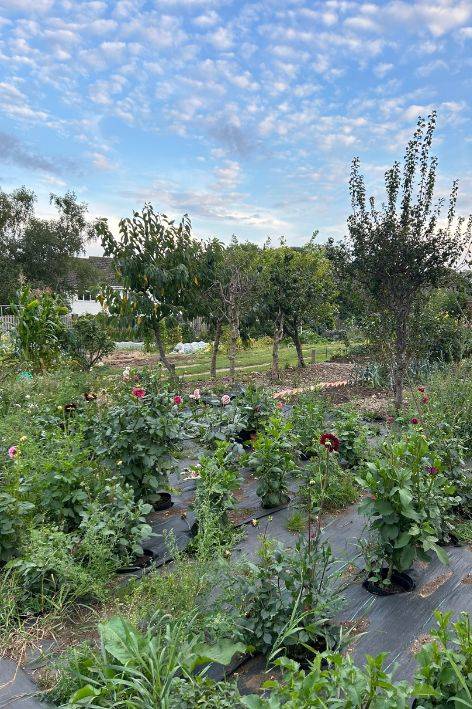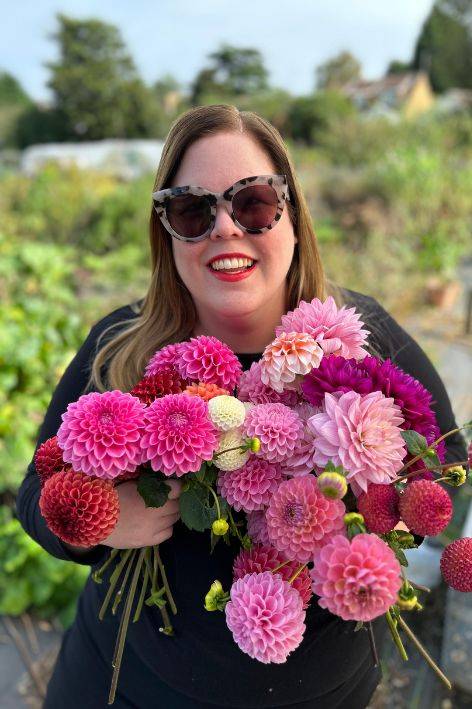 Whilst it's been a bit of a mixed year, every year comes with its own challenges so us gardeners are always being kept on our toes. One of the biggest challenges for me this year has been external - my job. I've had a really busy year at work and making time for the allotment has been taken a bit of a backseat. So I made a big decision, I'm giving up the allotment! But I'm not giving up gardening. I'm moving everything to my garden at home and transforming the empty lawn into my very own allotment at home. There'll be no need to make special time for working at the allotment, I'll just be able to wander out the back door and do some deadheading in my pjs for 10 mins if I want to! The benefit of having the raised beds means it'll be really easy to get things moved over and start off any plants that need to get in the ground before winter.
Here's a before picture of the garden looks like now... Watch this space for the next blog where I l'll show you the transformation! I can't wait to see what it looks like next season when everything is in bloom. One thing is for sure, it'll be a lot easier getting the dahlias sunk in raised beds!
Before....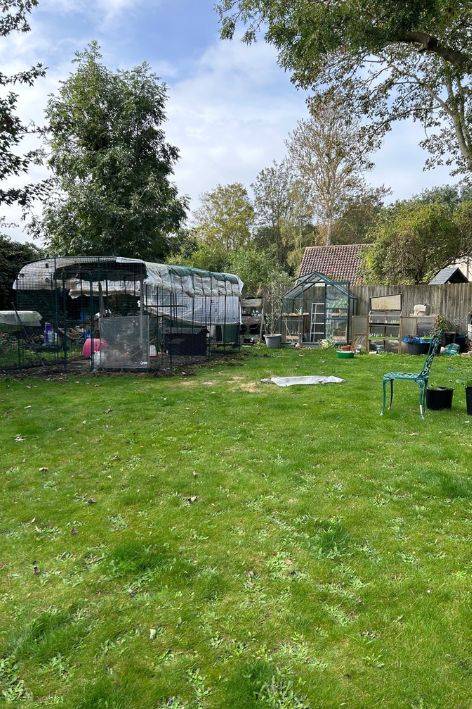 And Nicoles already made progress! Keep up to date with her garden transformation on Instagram @nicoleatcherrygarden!
View this post on Instagram