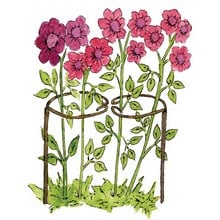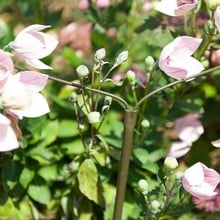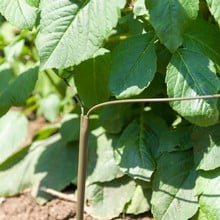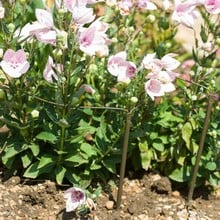 Y-Stakes Plant Supports
£4.95 P&P
Y-Stakes are a unique, high quality plant support made to the most robust specifications by us in the UK, using strong 10mm aluminium tubing fitted with 3mm solid wire retaining arms, powder coated a subtle olive green
Read More
Exclusive Designed &
Made by us in the UK
3 Working
day despatch
Available in a wide range of sizes and extra value pack options, Y Stakes are ideal for dealing with odd shaped plants and creating an almost invisible plant support system, the really do represent the ultimate in flexible plant and flower supports.
The olive green solid wire retaining arms - known as antennae - can be shaped to embrace any plant shape and with plenty of size options to pick from, along with our popular Special Offer Pack and tying wires, you'll soon be administering effective first aid for floppy flowers with Y-Stakes!
Y-STAKES SPECIAL OFFER PACK
As a typical herbaceous border contains plants of many shapes, sizes and heights, we've put together a Y-stakes Special Pack featuring no less than 30 of the most popular sizes of stake. The selection consists of the following sizes and quantities and represents a saving of £20 when buying the stakes individually; 10 x 31cm Y-Stakes, 10 x 61cm Y-Stakes and 10 x 91cm Y-Stakes.

Y-Stakes feature strong 10mm aluminium tubes fitted with flexible 3mm wire retaining arms
Powder coated olive green - a subtle colour which blends into the border
Flexible arms can be bent to shape and feature useful 'eyes' to which additional stakes can be joined
Link stakes to support multiple planting, even forming a circle when required
Use to allow plants to be threaded and tethered to a wall
Easy to move to another plant once flowering has finished
Suitable for all plants at any stage of development
Unobtrusive supports blend well into the flower bed
Manufactured to a high quality standard
Designed to give many years of practical outdoor service
Tying wires (sold in a 30 pack) also available
Please note the arm lengths refer to a single arm