The Vyne

Follow in the footsteps of Henry VIII and visit the 16th-century Tudor house and estate of National Trust-owned The Vyne - and if you delve a little deeper into the fascinating history, you'll discover the attractive gardens and grounds.
Featuring an ornamental lake, delightful woodlands and flourishing wetlands, The Vyne gardens are a haven for wildlife and water fowl which can be observed from the bird hide.
You'll also find our steel fruit cages - both the standard walk-in version and two stunning peak roof decorative cages - along with a rare public example of one our angled bespoke fruit cages, designed and manufactured to fit specifically into an awkward location. This bespoke cages offers a great insight into our manufacturing capabilities and also highligts the fact that no space is 'unsuitable' for a cage!
Inside the house, dramatic improvements and changes over the centuries have made The Vyne a fascinating microcosm of changing fads and fashions. The house is filled with an eclectic mix of fine furniture, portraits, textiles and sculpture.
The Vyne is situated around 4 miles from the M3 motorway near Basingstoke and is easily accessible from London, Surrey, Sussex, Kent, Berkshire and Dorset.

THE VYNE, BASINGSTOKE
National Trust The Vyne, Vyne Road, Sherborne St John, Basingstoke, Hants RG24 9HL
OPENING TIMES
For opening hours, admission prices and further details telephone 01256 883858 or visit the National Trust The Vyne website.

View Larger Map
Harrod Horticultural products currently on display in the walled garden at The Vyne are;

Walk-In Steel Fruit and Vegetable Cage
GDN-100 - 9m x 5m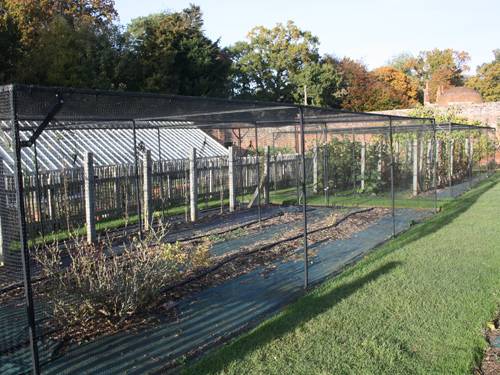 Walk-In Decorative Peak Roof Steel Fruit and Vegetable Cage (x3)
GFC-128 - 2.5m x 2.5m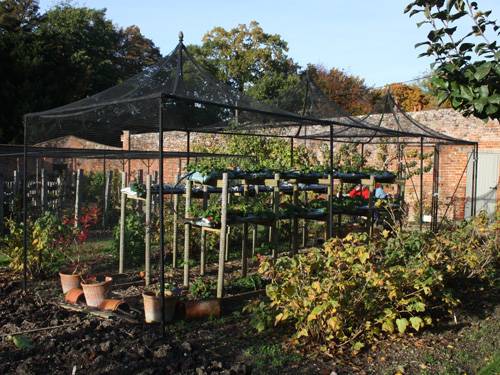 Harrod Step Over Support System GDN-868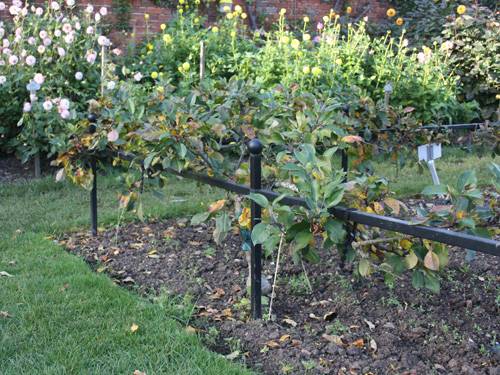 Roman Arch - Below Ground (x4)
ARC-039
*PLEASE NOTE THAT NO PRODUCTS ARE FOR SALE AT THE GARDEN SHOP