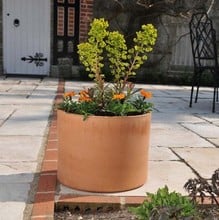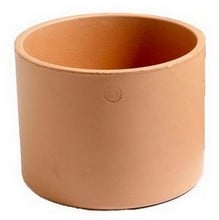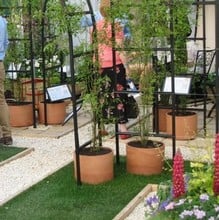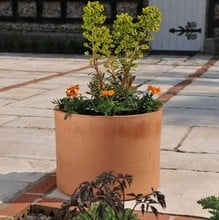 Terracotta Plant Pot
£5.95 P&P
This contemporary terracotta planter will be a stylish addition to any garden, perfect for alpines and growing all types of herbs, flowers and even vegetables.
Read More
This contemporary terracotta planter will be a stylish addition to any garden, perfect for alpines and growing all types of herbs, flowers and even vegetables.
The pots are made in Britain, hand finished and guaranteed frostproof. Made from robust Yorkshire natural red clay, the pots are fired to temperatures in excess of 1050oC to create a 'blue core' providing incredible strength and rendering them frostproof. The pots have been independently freeze/thaw tested down to -15oC.
Measuring 37cm (14.5") across and 28cm (11") high these terracotta pots are very high quality and will look great in your garden all year round for many, many years to come!
Terracotta Pots measure 37cm (14.5") diameter (30cm/12" internal diameter) and 28cm (11") high.
Made in Britain.
Guaranteed Frostproof.
Last a Lifetime Guarantee - guarantee refers to resilience frost damage to temperatures of minus 15oC and is applicable for a period of 50 years (does not apply to breakages caused by dropping etc...)
Made form Yorkshire natural red clay.
Pots fired in excess of 1050oC for up to 5 days, creating an incredibly strong blue core.
Be the first to write a review for this product.