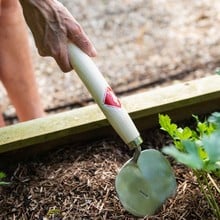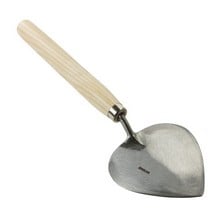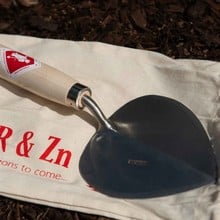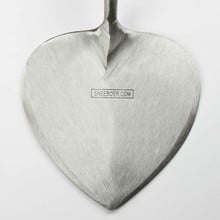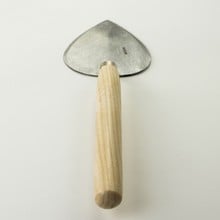 Sneeboer Planting Trowel Old Dutch Style
£5.95 P&P
Size:
Overall length 42cm
This Planting Trowel in the Old Dutch Style by Sneeboer Tools has sharp sides and a pointed end allowing you to easily cut through the soil, suitable for all your planting and gardening needs and is a favourite tool of Monty Don.
Read More
This Planting Trowel in the Old Dutch Style by Sneeboer Tools has sharp sides and a pointed end allowing you to easily cut through the soil for all your planting and gardening needs.
Ideal for planting bulbs, seedlings and small plants or you can use the large head for breaking and turning the soil. This multi-purpose planting trowel can even be used to separate smaller perennials. The forged stainless steel head will stay sharp and provide you with a lifetime of service.
Sneeboer Old Dutch Style Planting Trowel
Perfect for planting bulbs and seedlings and smaller perennials.
Use in the vegetable patch and ornamental garden
Overall length 42cm
Approx. head length 14cm
Width of head 13cm
Hand forged in Holland from stainless steel
Steelwork carries a 10 year guarantee
Ash Wood handle measures 27cm
Handle carries a 1 year guarantee
A favourite tool of Monty Don
Be the first to write a review for this product.