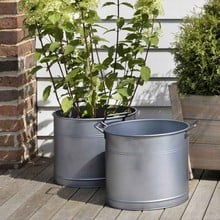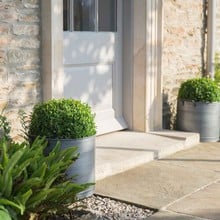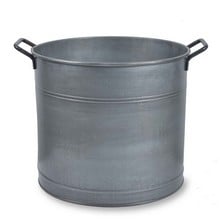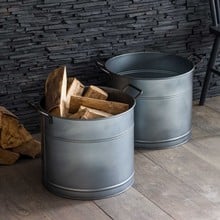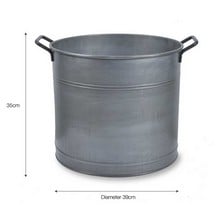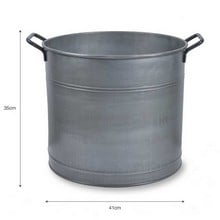 Round Galvanised Steel Planters Set of 2
£5.95 P&P
Size:
1 x Small / 1 x Large
The Round Galvanised Steel Bucket Planters will make a stunning addition to any outdoor space and would look striking teamed with brightly coloured blooms or soft greenery positioned beside a doorway.
Read More
The Round Galvanised Steel Bucket Planters will make a stunning addition to any outdoor space and would look striking teamed with brightly coloured blooms or soft greenery positioned beside a doorway.
Supplied as a set of 2 - 1 small & 1 large - these planters have a striking metallic appearance with lovely ridged detailing, a simple but very attractive design. The planters are crafted in galvanised steel and come with strong metal handles.
These versatile planters can also be used as a log storage bucket during the colder months with plenty of room to store logs and kindling.
The small planter measures 35cm H x 39cm D and the large planter measures 35cm H x 41cm D.
Round Galvanised Steel Planters - Set of 2 (1 Small / 1 Large)
Crafted from galvanised steel
Strong metal handles
Small planter - 35cm H x 39cm D
Large planter - 35cm H x 41cm D
Ideal as a planter but can be used as log storage bucket
Planters do not have drainage holes
Images supplied by Garden Trading
Be the first to write a review for this product.