Paeonia Duchess de Nemours
£9.95 P&P
Paeonia Duchess de Nemours is a beautiful peony with large creamy-white blooms with a double yellow heart, a stunning addition to the herbaceous border.
Read More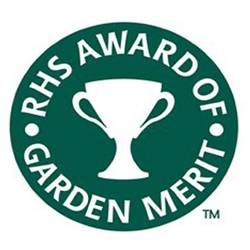 Paeonia Duchess de Nemours is a beautiful peony with large creamy-white blooms with a double yellow heart, a stunning addition to the herbaceous border.
This beautiful variety produces lovely scented flowers and the plant can grow up to 80cm high and spread up to 80cm. Originating from France these peonies suit the UK climate being able to withstand temperatures as low as -20°C (-4°F).
Buy single plants or SAVE with pack of 3 plants!
Paeonia Duchess de Nemours - Very hardy, herbaceous perennial
Produces large creamy white flowers May-June
RHS Award of Garden Merit
Very hardy down to -20°C (-4°F)
Place of Origin - garden origin. France, 1856. Jacques Calot, Douai
Height - 70-80cm (28-32in) Spread - 70-80cm (28-32in)
Keep an eye out for eelworms, viruses, peony grey mould blight (peony wilt) and honey fungus
Prefers full sun or partial shade in a fertile moist well-drained soil
Harmful if eaten
Plants supplied in 2-3 Litre pots
Please allow up to 14 days for delivery