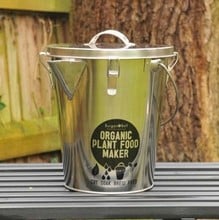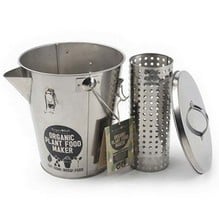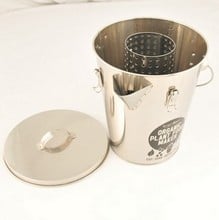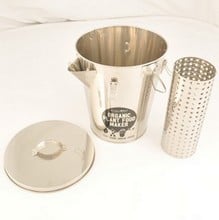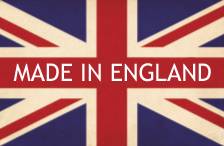 The Organic Plant Food Maker is a stainless steel infuser bucket which can be filled with nettles or comfrey, water and then left to infuse to create a highly nutritious plant feed.
Simply fill the central section with chopped nettles or comfrey, fill the outer chamber with water and leave to 'brew'. The liquid can then be diluted to use as an effective and economical plant food.
Durable Stainless Steel Infuser Bucket
Simple to use
Creates highly nutritious feed
Economical way to make your own organic feed
Simply position inner tube in place, place plant material inside (do not completely stuff full) then pour water in
Made in England
11th May 2015
This is very useful to have, however, in my opinion, the product has some drawbacks.The inner tube should be fixed, as when you fill it with the nettles, it may start floating, the inside stuff goes to the filtered water, it is all a bit messy. The two screws on the lead are rusty after few days. But overall, it is much easier to make fertiliser, using the bucket.
11th July 2014
The holed compartment within the bucket works efficiently and is easy to fill and use. The handle on the lid however has two screws which became very rusty after a few weeks. I am surprised that they used such cheap screws. I would buy again but certainly not with the same screws
What The Press Say
---
The English Garden
March 2014
On your Marks get set and sow!
It's time to organise your garden for the season with one of these useful tools and accessories... Organic Plant Food Maker
---
The Lady Magazine
June 2013
3 of the best: REALLY USEFUL THINGS - Products to make life easier for the busy gardener…
"The Organic Plant Food maker is a durable infuser bucket to fill with chopped nettles or comfrey. Add water and leave to brew"
---