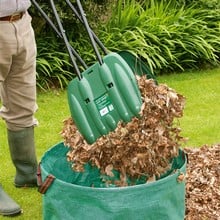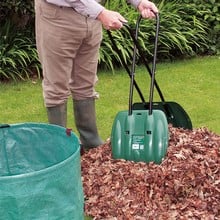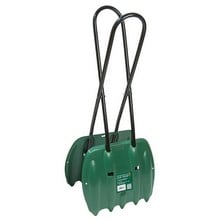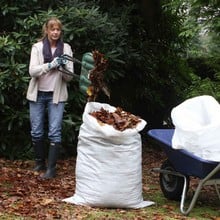 Gather raked leaves without breaking your back in half the time with these long handled Leaf Grabs. The tough polypropylene blades make light work of leaves and grass cuttings and the heavy duty steel handles are plastic coated for a longer life.
Ideal for collecting leaves and grass cuttings
Heavy Duty Plastic Coated Steel Handles
Long handles mean less bending and back pain
Total length measures 88cm/34.6"
Tough polypropylene leaf blades measure 31.75cm/12.5" x 38cm/15"
17th December 2021
This was my second purchase as I needed a second one so two of us could collect leaves together. I just wish I had found this many years ago as it takes a lot of the hard work out of leaf collecting.
10th November 2021
Easy to use, very effective and does the job well.
What The Press Say
---
Gardens Illustrated
September 2020
9 of the best Compost Bins
If you plan on adding fallen leaves to your compost, or even simply focusing on creating leaf mould compost you can make the job of collecting them much easier with this set of these leaf grabs. Designed in two large, spade-like scoops connected like the blades of a scissor, these grabs will make a quick job of collecting leaves, twigs, and other garden waste and transferring them to your composter. Buy from Harrod Horticultural.
---
Gardens Illustrated
January 2020
Dig in Shopping
Kitted Out for Composting - Product Featured
---