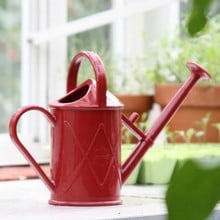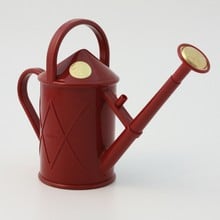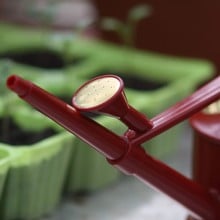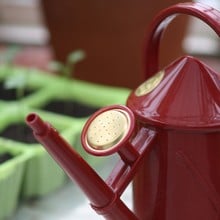 Haws 1 litre Plastic Indoor Watering Can Red
£5.95 P&P
The Haws 1.0 ltr Indoor Red Plastic Watering Can blends 21st century injection moulding technology with unmatchable traditional styling - and the result is a head turning, 1 litre capacity Watering Can ideal for light use both indoors and out.
Read More
The Haws 1.00 ltr Red Plastic Watering Can blends 21st century injection moulding technology with unmatchable traditional styling - and the result is a head turning, 1 litre capacity Watering Can ideal for light use both indoors and out.
This attractive and sought after little can measures 20.5cm in height, is 28cm long (from spout tip to back handle), is ideal for watering house and conservatory plants along with greenhouse seedlings and is the second best selling watering can in the entire Haws range. Its size also makes it an ideal watering can for children.
Complete with a detachable fine brass-faced rose - which can be stored out of use actually on the can - two carrying handles and an embossed lattice design on the sides.
Measures 20.5cm H x 28cm L
1 litre capacity
Ideal for indoor use
Perfect for house, conservatory and greenhouse plants
Detachable fine brass-faced rose
On-can storage for rose when not in use
Perfect as a gift for the gardener
Made in the UK by Haws
Carries Haws seal of authenticity
Sides tastefully embossed with lattice hatching
Traditional styling and plastic so no rusting to worry about!
Size makes it an ideal watering can for children