Our New Harrod Scalloped Arm link-stakes plant supports are made from dark olive green, powder coated galvanised thick steel wire that will merge seemlessly into the background.
Harrod Scalloped Arm Link Stakes Plant Supports can be placed in the border before or after plants have grown and easily adjusted at any time during the growing season to offer discreet support to all types of ornamental plants, flowers and vegetables.
These new plant supports allow plants to be contained and supported without looking unnaturally constricted, instead plants can gather in the pockets taking on a more natural, irregular outline.
Link-Stakes should push easily into cultivated soil but if you've stony or compacted soil, try our Link Stakes Hole Former - a 52cm long, 8mm diameter steel rod which pushes aside stones with ease!
Scalloped Arm Link-Stakes are made from dark olive green powder coated steel wire
Available in 6 sizes with either 3, 4 or 5 scallops
40cm x 30cm size is made from 4mm thick steel wire
All other sizes are made from 6mm thick steel wire
Strong and sturdy, the dark olive green colour helps them to virtually disappear when in place
Many plants are vulnerable to damage from wind and rain unless properly supported
Aim to stake your plant about half way up its full height and allow a few inches in the ground
The most effective versatile and discreet way to support plants naturally in the garden border
Will last for decades and are virtually invisible
Supplied in a pack of 6
Harrod End Stakes are also available supplied as singles
5 year guarantee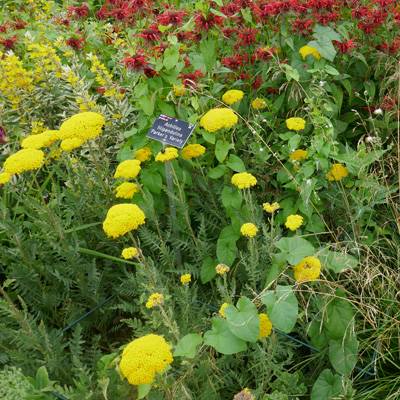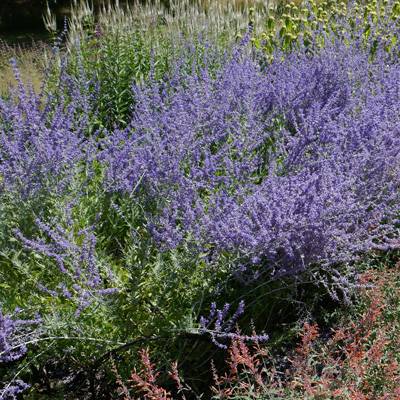 Achillea and Perovskia examples to show how they require support when growing.
24th September 2017
Having bought a variety of these recently I have found all to be excellent for their purpose and will definitely continue to buy them.
4th September 2017
The large border restraints are doing a great job on the taller plants, but I am also impressed with this scalloped restraints, which give a more natural look. Very easy ordering system.
11th April 2017
Great for stopping a row of plants hanging over the lawn. A bit fiddly to put in and it really doesnt help Harrods supply the final link stake l posts some weeks after the rest of the link stakes.I would have likes black ones to match my peony and circular supports.
Many thanks for your feedback we are so pleased you are happy with your plant supports. Your additional comments have been passed onto our design team and despatch depts for further review.