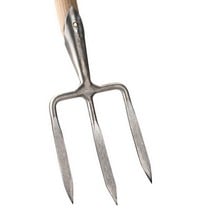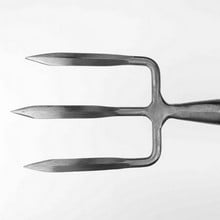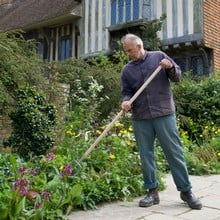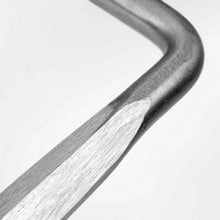 In a cottage garden where borders are packed with plants and self-sowers are essential, it is difficult to get into the tight spaces between plants to weed, and work the soil.
This long handled Sneeboer Great Dixter tickling fork enables you to do this without crouching or bending your back, allowing you to tip toe through the border and reach into difficult spaces.
The narrow head and flat tines of the tickling fork makes it possible to incorporate compost between plants minimising damage and encouraging self-sowers. Using a hoe smears the soil and simply doesn't get deep enough.
An essential garden tool for borders packed with plants
10 year steelwork guarantee
It has an ash handle
Overall length 143 cm (56")
16 cm tine length; 13 cm fork width
Steelwork carries a 10 year guarantee
Wooden handle carries a 1 year guarantee