Duo Grow Planter
£5.95 P&P
The Duo Grow is ideal for any plants usually grown in a grow bag, keeping plants perfectly fed and watered for up to 14 days at a time
Read More
Much more responsive to a plants needs than hand or dripper watering, the Duo Grow features an easy access 25 litre reservoir making it simple to refill without any risk of over or underwatering.
Each of the Duogrow pots has a FeederMat which pulls water up from the SmartReservoir into the soil around the roots, exactly when and where the plants need it. The FeederMats ensure the soil is never water-logged, the plants are never too thirsty and the roots have better access to oxygen, which fuels faster and more productive growth.
You will be picking twice as much veg using the Duogrow compared with growbags or pots and there is no risk of erratic watering - the dreaded cause of root rot, split fruit and blossom end rot.
The pots are 30cms wide and hold 12litres of compost each, giving roots plenty of room for healthy growth. Perfect for growing all the plants you would usually grow in a pot or growbag – tomatoes, beans, cucumbers, aubergines, peppers and any tall cropping plants.
Innovative DuoGrow planter - perfect replacement for growbags
Stylish design
Each pot is 30cms wide & holds 12 litres of compost
SmartReservoir holds 25 litres
Perfect for holiday watering
Healthier plants, reduce blossom end rot
Prevent erratic watering
Overall dimensions 67cm L x 32cm W x 56cm H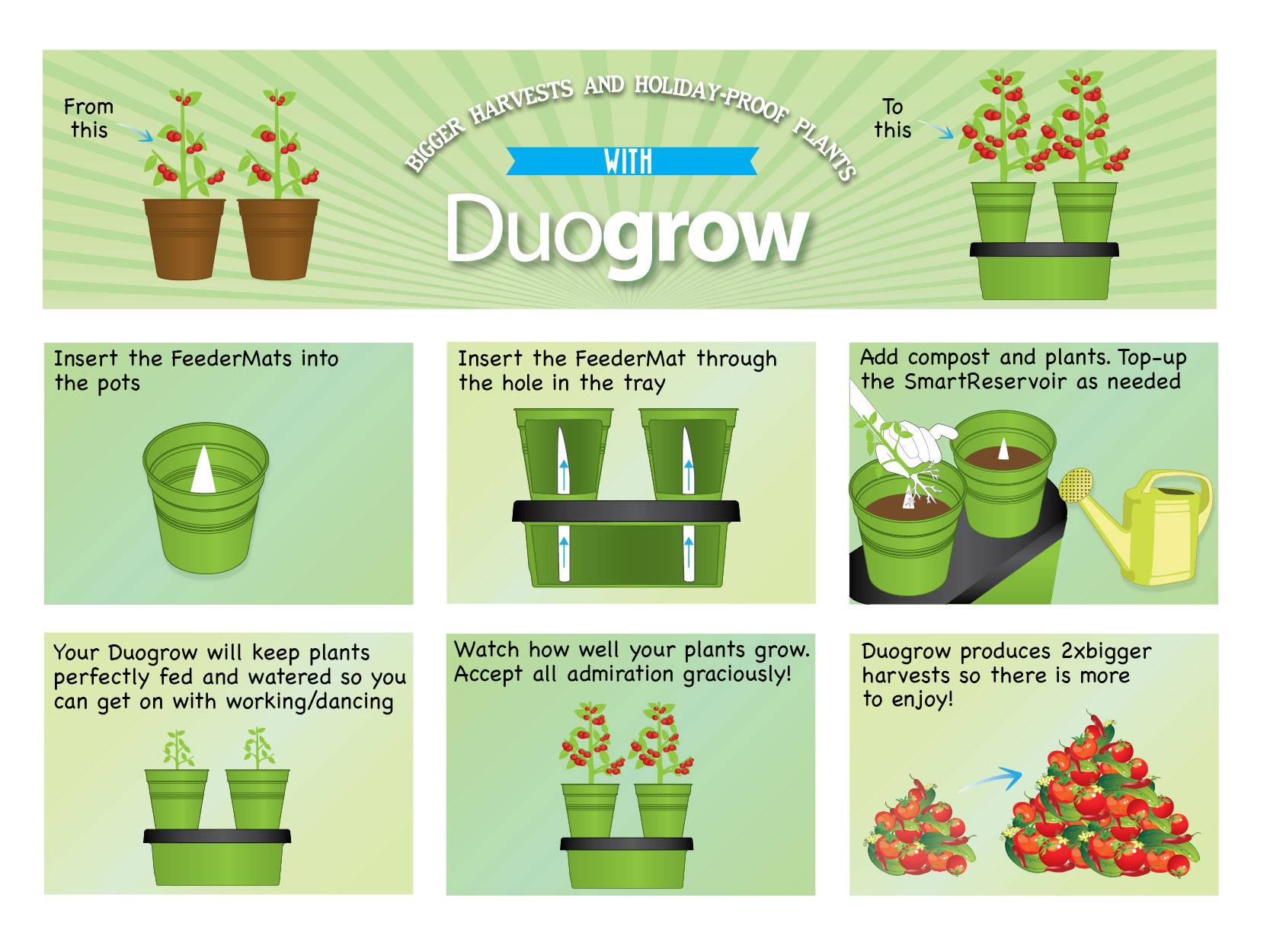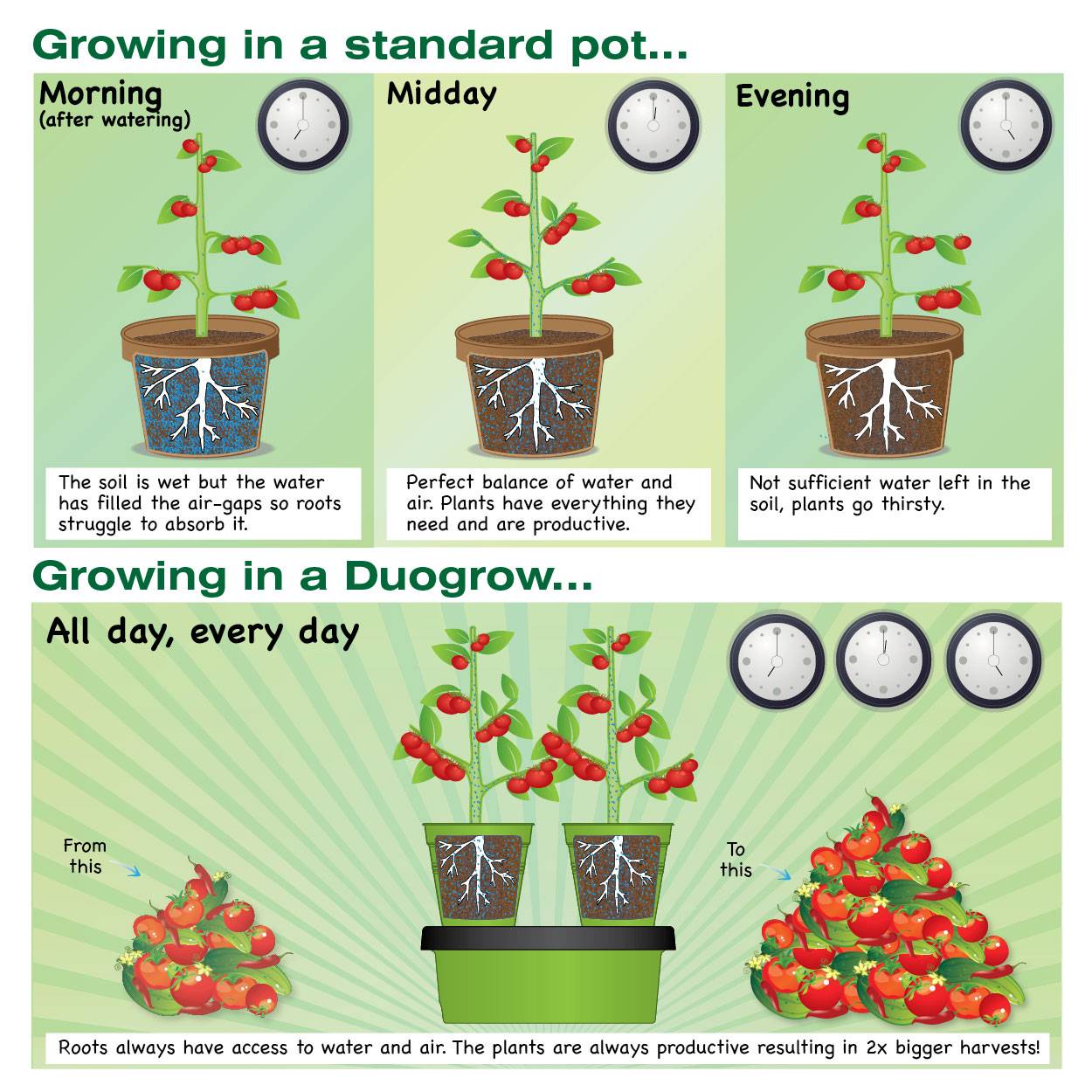 Be the first to write a review for this product.