Crambe cordifolia - Colewort
£9.95 P&P
Crambe cordifolia often known as Colewort is a hardy, clump forming perennial which makes a handsome foliage plant for the back of a border or as a specimen and produces panicles of small white flowers which have a sweet scent.
Read More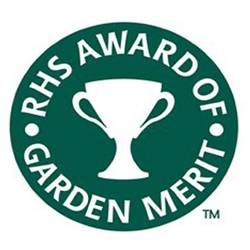 Crambe cordifolia often known as Colewort is a hardy, clump forming perennial which makes a handsome foliage plant for the back of a border or as a specimen, producing panicles of small white flowers which have a sweet scent.
This attractive perennial plant is hardy throughout most places in the UK withstanding temperatures down to -15°C (5°F) - may not withstand open/exposed sites in northern locations.
This herbaceous perennial forms a mound of long-stalked, puckered, bristly dark-green leaves to 35cm (14in) or more across. Flowers are carried on long stems and form a frothy mass similar to gypsophila but with a sweet scent.
Supplied as individual plants or buy 3 plants and Save!
Crambe cordifolia is a clump forming herbaceous perennial
Produces sweet scented white flowers in June
Available individually or pack of 3
Also known as Colewort
Given the RHS Award of Garden Merit
Originates from Southern Russia
Height 2.5m - 3m (8-10ft) Spread 1.5m (5ft)
Hardy to -15°C (5°F)
Wildlife plant - attractive to bees
Prefers full sun and a fertile, moist, well-drained soil - shelter from cold winds
Watch out for clubroot
Supplied in 2-3 litre pots
Allow up to 14 days for delivery