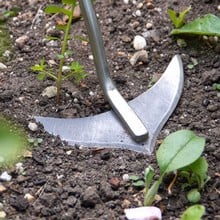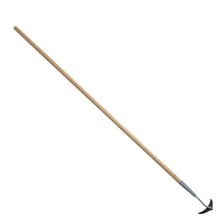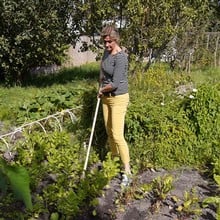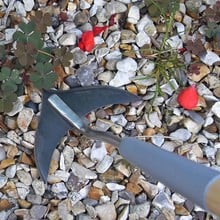 Burgon and Ball Weed Slice
£5.95 P&P
The Innovative Burgon and Ball Weed Slice has a compact head that cuts on the push and pull strokes and gets the job done in half the time when weeding in compact borders. Hardened and tempered high-carbon steel head with stainless steel tang, FSC ash handle and a head width of 10cm.
Read More
The Innovative Burgon and Ball Weed Slice has a compact head that cuts on the push and pull strokes and gets the job done in half the time when weeding in gravel and compact borders. Hardened and tempered high-carbon steel head with stainless steel tang, FSC ash handle and a head width of 10cm
Eliminates stooping and back strain
Minimal soil disturbance
Surface action retains soil moisture
Compact 10cm head allows for easy weeding in tightly packed borders
Cuts on the push and pull strokes to get weeding done in half the time
FSC ash handle with hardened and tempered High-Carbon steel head
Measures 148cm overall length
1 year guarantee
14th September 2023
I bought the Weed Slice as a presnt for my daughter. She hasn't had chance to use it as yet but she says it looks ideal for the job she will use it for.
4th February 2021
This is a great tool for weeding. Easy to use with no kneeling and bending. God for small spaces. A great addition to my gardening tools.
31st October 2020
I have used many weeding tools historically and this tool by far exceeds all expectations ! it takes the weed right out from the roots on a forward and reverse action. One point to note is the head comes in two sizes I have both sizes the small head for in between the plants and the large head for area such as the large area of gravel driveway.