Burgon and Ball Ladies Groundbreaker Spade
£4.95 P&P
Size:
Overall length 98cm
The Burgon and Ball RHS Endorsed Ladies Groundbreaker Spade is a super tough, good looking spade with pointed sharpened head for significantly easier digging and a FSC ash handle with comfortable 'Y' grip.
Read More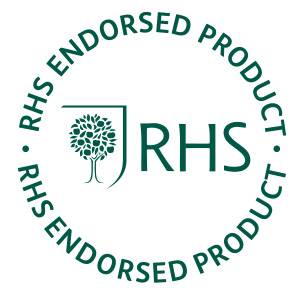 The Burgon and Ball RHS Endorsed Ladies Groundbreaker Spade is a super tough spade with pointed sharpened head for significantly easier digging and a FSC ash handle with comfortable 'Y' grip.
These good looking and exceptionally hardworking spades have been manufactured to last - they outperform British Standard load tests by more than 50% and come with a lifetime guarantee against manufacturing defects.
FSC ash handle with comfortable 'Y' grip
Extra-long strapped socket – introduces strength and flex at this key joint
Stainless steel head gives rust resistance and clean movement through soil
Treads prevent foot stress
Head measures 24cm long x 18cm wide
Overall length 98cm
RHS Endorsed
Lifetime Guarantee
3rd September 2020
I love this spade, it's the right size for me, easy to dig into tough grounds. Wouldn't be with out it now. Well worth the money.
6th June 2017
I love this spade, it makes digging planting holes much easier on my heavy soil which is sticky when wet and rock hard when dry. As it is pointed, the tip goes into the ground easily. It is so easy to keep clean too. The handle is comfortable to hold and the spade is the best purchase I've made for ages.
What The Press Say
---
Country Gardener
November 2018
Calling a Spade a Spade - product testing by John Swithinbank
This spade, in my book isn't specifically for ladies. It is simply a great spade for all gardeners and is an affordable alternative to rival the Sneeboer pointed and transplanting spades. The wooden handle has a long metal sleeve cover which gave me confidence to really get stuck in without the fear of it breaking.
---