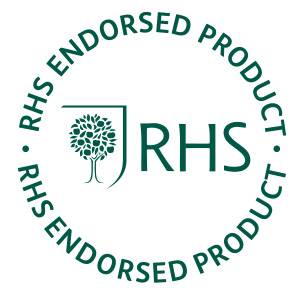 The Burgon and Ball RHS Endorsed Stainless Steel Border Spade is a smaller Spade is ideal for ladies, for general digging and for planting in borders.
These good looking spades have certainly been manufactured to last - they outperform British Standard load tests by more than 50% and come with a lifetime guarantee against manufacturing defects.
FSC ash handle with comfortable 'Y' grip
Extra-long strapped socket introduces strength and flex at this key joint
Stainless steel head gives rust resistance and a clean movement through soil
Treads prevent foot stress
Head measures 23cm long x 14cm wide
Overall height 100cm.
RHS Endorsed
Lifetime Guarantee
28th April 2019
This spade is a joy to use and takes all the strain out of digging for someone like me with and old and wonky back. It slips through the soil and, with the little returns at the top of the blade, you can get a good push without hurting your feet. I wear thin-soled shoes in the garden to reduce the impact when walking on the soil, so this is an important point. For the first time in while, I look forward to working in my garden again. If you're looking for a new border spade, look no further.
7th May 2017
Yes, you can get a border spade at your local corporate church! But none near the level of quality that this has. I must say that opening it & seeing it for the first time is quite satisfying! It's quite a thing of beauty! There is a market for oldschool gear like this, & I am relieved to see a company give us what we want at last. This spade may have been inspired by old rugged heavy spades of the previous era but it has been designed with modern features such as the foot lip & lightweight materials. Making it slightly smaller for female use is also a touch of genius. My uncle works in construction, & has very high standards. But even HE was impressed, & admitted that it may outlive its' owner!! Ordering from this company for the first time was a risk. But it has paid off. I shall give it a perfect score for now as we can't fault it. But make no mistake; we shall put it through its paces & see if it truly is worthy of farm work! I don't mind paying [even] absurd amounts as long as a product is the bees knees. 90KG breaking weight is above average! And if it remains loyal to us, we shall remain loyal to this company! I'm already itching to see what other top gear they have in store.
25th April 2017
This is a very well made spade with a strong wooden shaft and handle. The blade is stainless steel. Overall this looks to be the kind of tool that could last a lifetime. The lady I bought it for finds it absolutely perfect and loves using it.