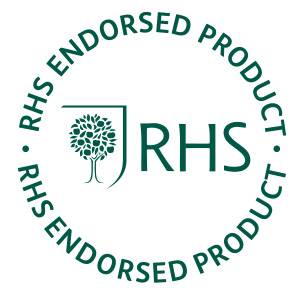 The Burgon and Ball RHS Endorsed Hand Trowels feature a stainless steel head for excellent rust resistance and FSC hardwood handles for comfort and long life.
All Burgon & Ball Stainless Hand Tools have been awarded endorsement by the RHS - one of the world's leading horticultural organisations and the UK's leading gardening charity and come with a Lifetime Guarantee.
Wide, deep dish blade for maximum load
Tang (neck) is precision forged to the optimal angle for ergonomic working
Trowel meaures 7cm wide with overall length 30cm
RHS Endorsed
Lifetime Guarantee
11th June 2020
bought for use in our manger its of high quality and worth the cost definitely recommend thankyou Harrod's Jason S.Wales
12th April 2019
This hand trowel is up to the very high standard that gardeners have come to expect from Burgon and Ball. Comfortable in the hand, sturdy but not too heavy and takes all the joint strain out of sustained hand weeding and planting out. Perfect. A joy to use.
What The Press Say
---
Kitchen Garden
March 2017
What to Buy - Trowels
The Burgon and Ball, RHS endorsed hand trowels have stainless steel heads and FSC hardwood handles. They have a wide dish and the tang is precision forged to facilitate ergonomic working. KG Verdict These high quality trowels with comfortable and attractive wooden handles sit in the palm well when pushing down. Nicely balanced blade that cuts into the soil smoothly. Quality ***** Performance ***** Value for Money *****
---